So I drove to Albuquerque: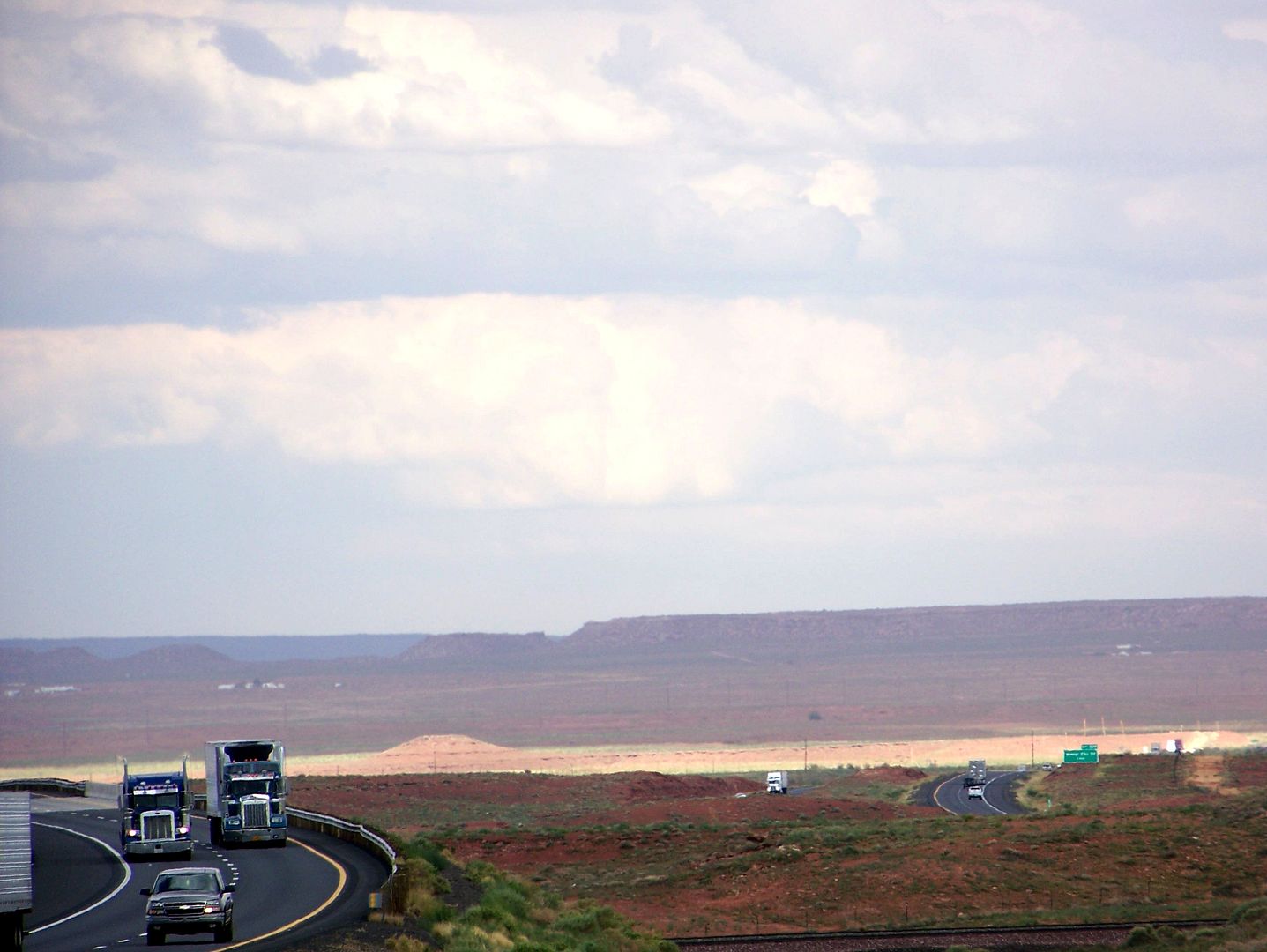 along my favorite bluffs:
This year there was weather chasing me:
Then I drove from Albuquerque to Los Alamos along I-25. Pulled off and traipsed up a hill for vistas!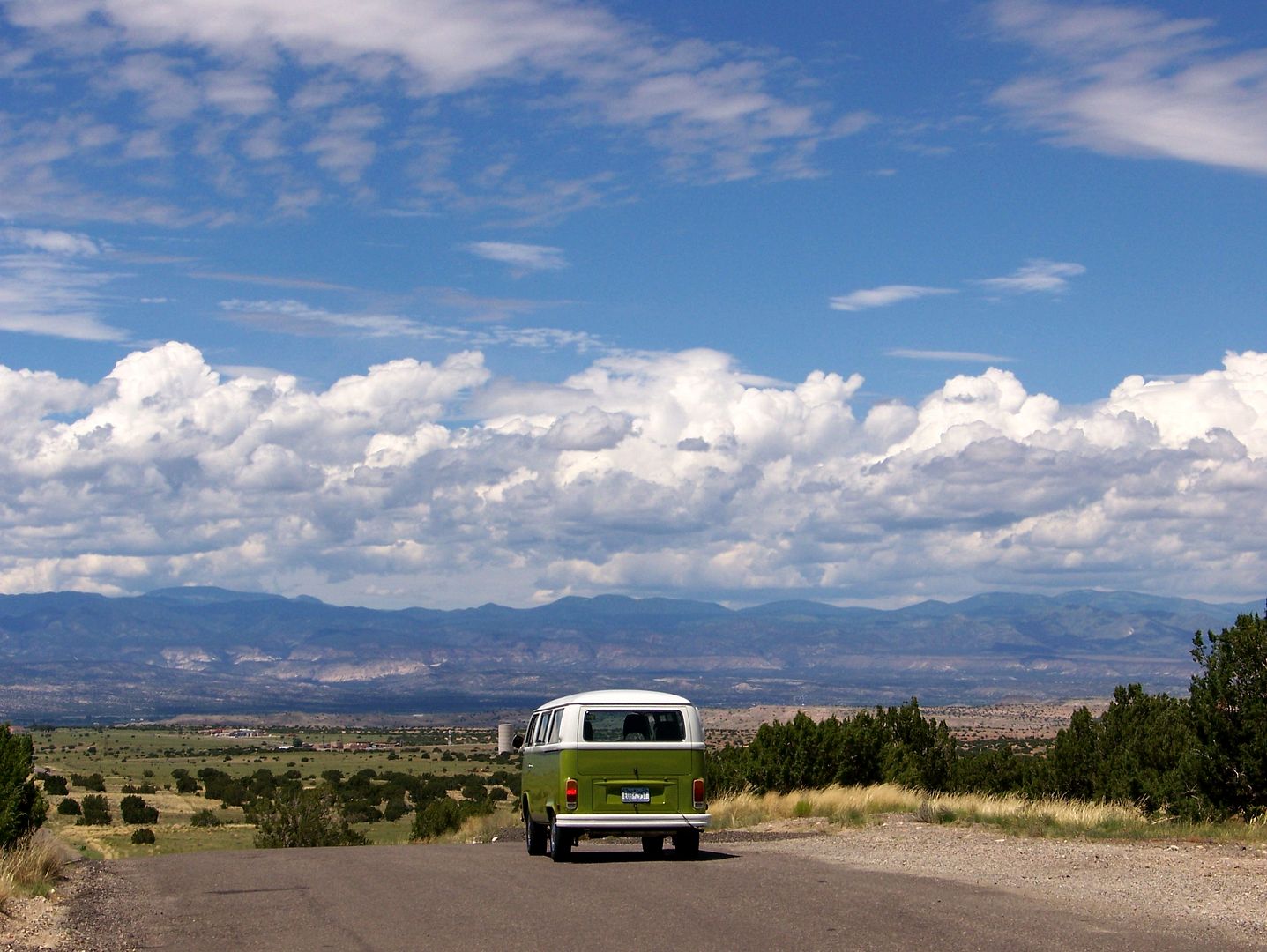 Vistas to wax the poor desert-beaten BobD by!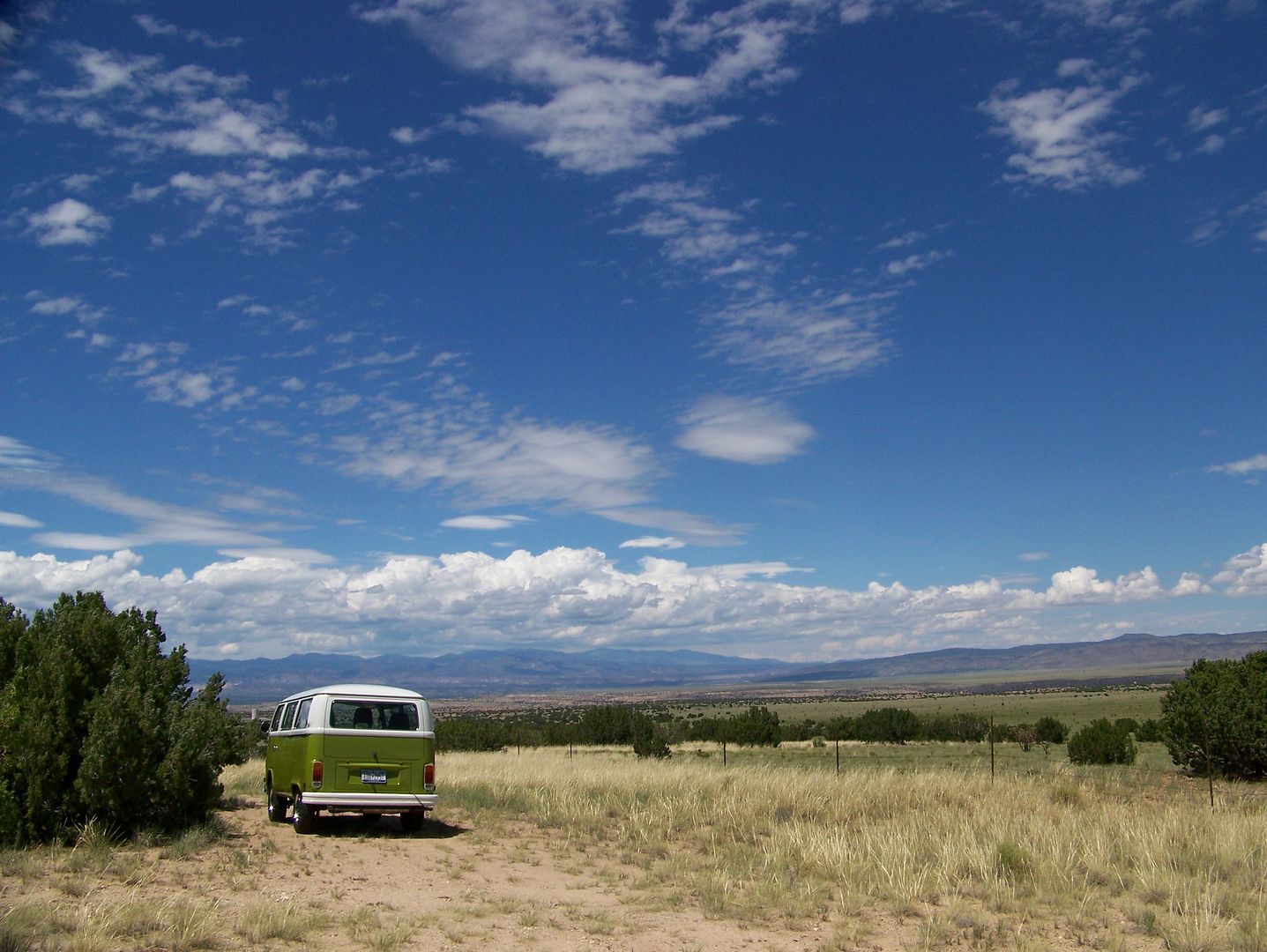 Drove up the hill from Santa Fe into the Land of Enchantment:
And because I waxed an automobile I own, the skies opened: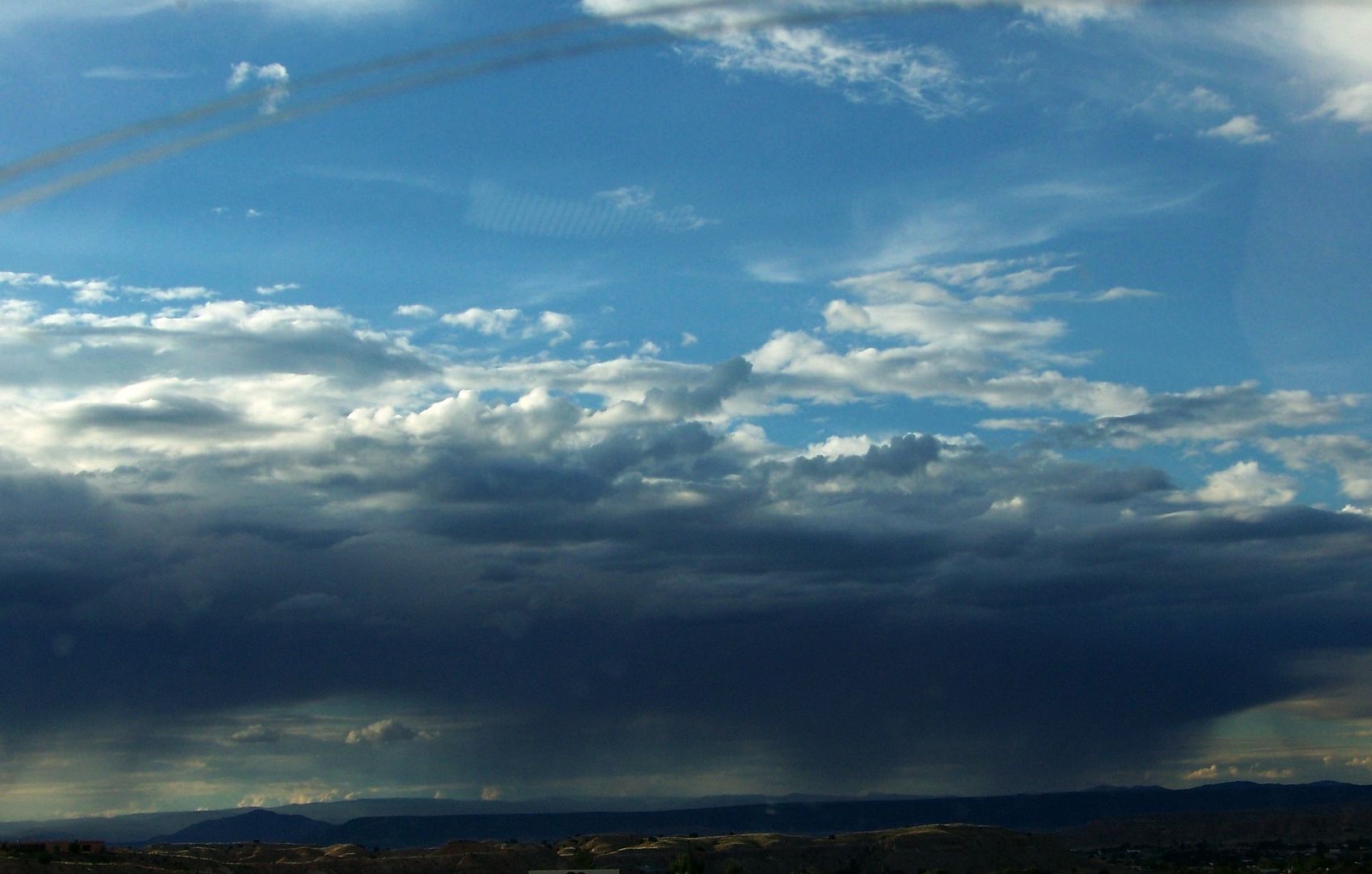 There is no escape from the thrall that is Los Alamos. That is the city way up on the hill if you can discern it. This shot is across the valley from last year's shots: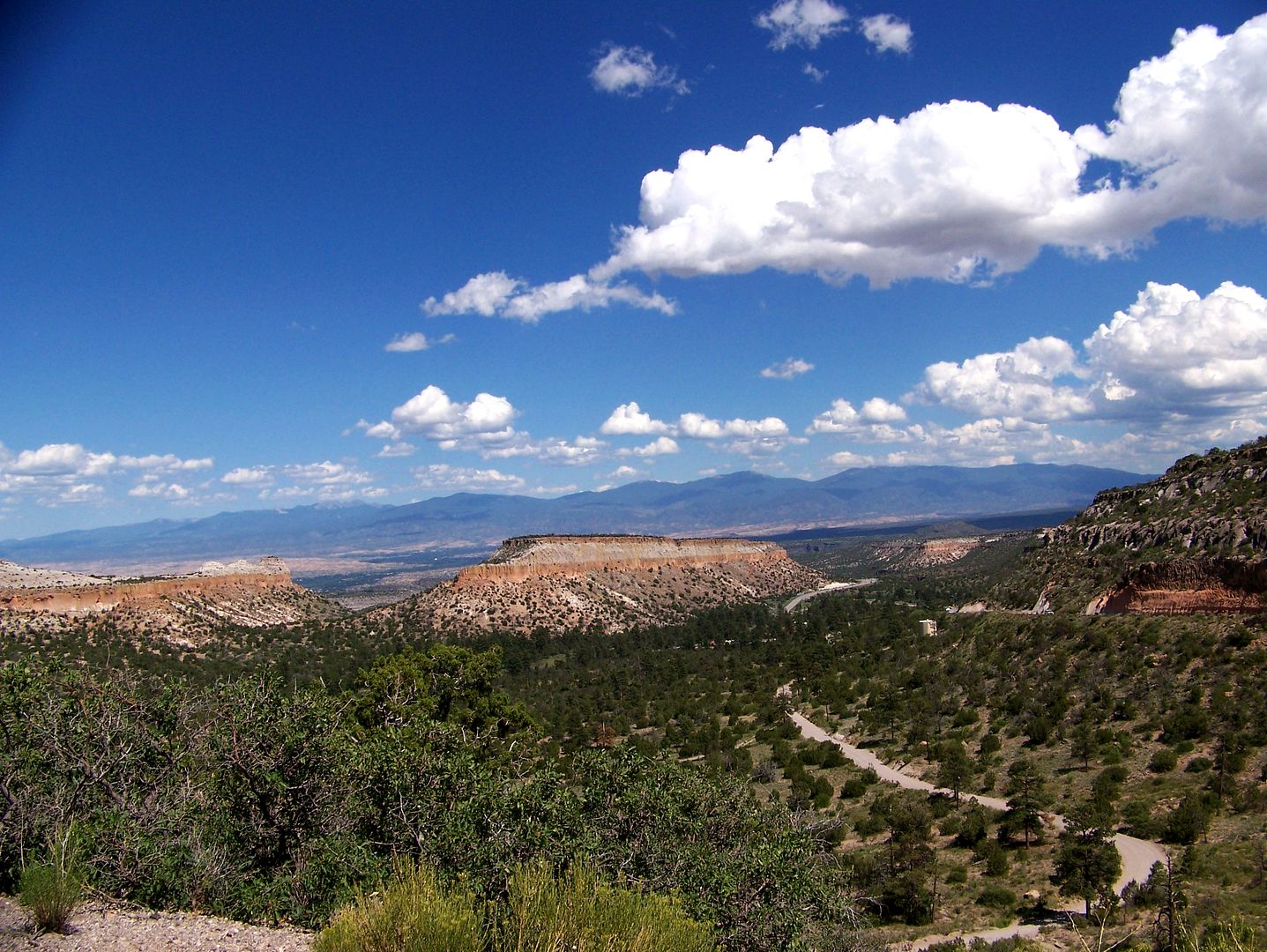 I visited deadaheadub whose bus has been in the family since 1980, and its spirit was one of a bus that knew it was home:
a little greenery shot that reminded me of the one all the way across the country in Vermont in May:
Deadaheadub supplied both a nourishing lunch and a slideshow of a visit to Cuba, a beautiful little nation of industrious and ingenious people.
The sky lighting in New Mexico just floors me: