This is the top of my favorite valley along CA 127 from Baker to Pahrump that is dear to my heart. It is approximately 16 miles through the next few pictures.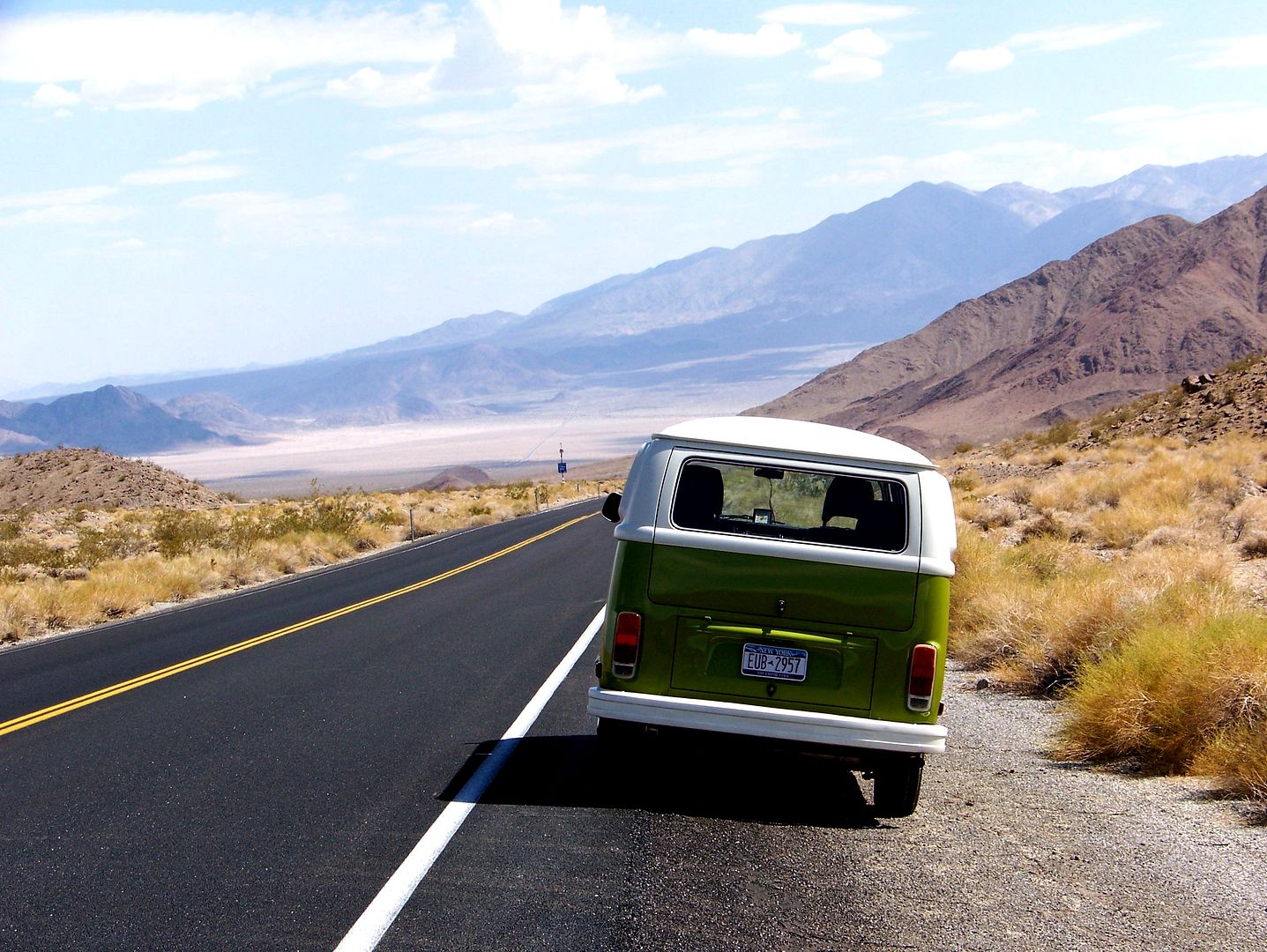 It was the path to my first meeting with my dad, it was the path that led my dad to his relatives in Oceanside in August of 2007 (
viewtopic.php?t=2539
) ,
it was the lonely moonlit night where I spread some of his ashes along the wash in January 2008 (
viewtopic.php?t=3467
)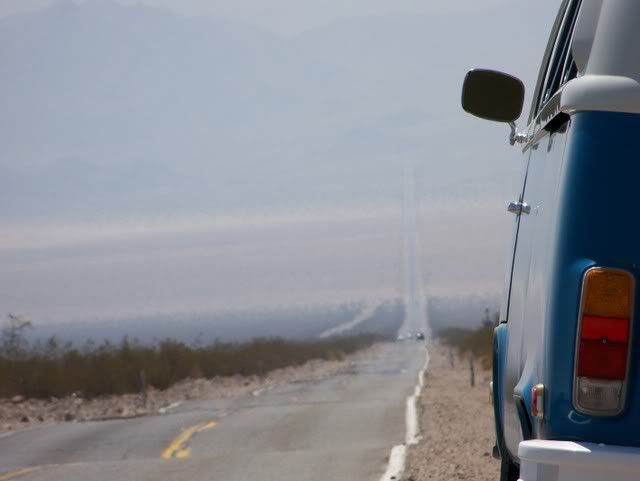 It is 2010 now. We have a different car. We have a life that inexorably drives forward to new vistas even of the same old vistas:
You cannot imagine the heat. The distances are exhilarating: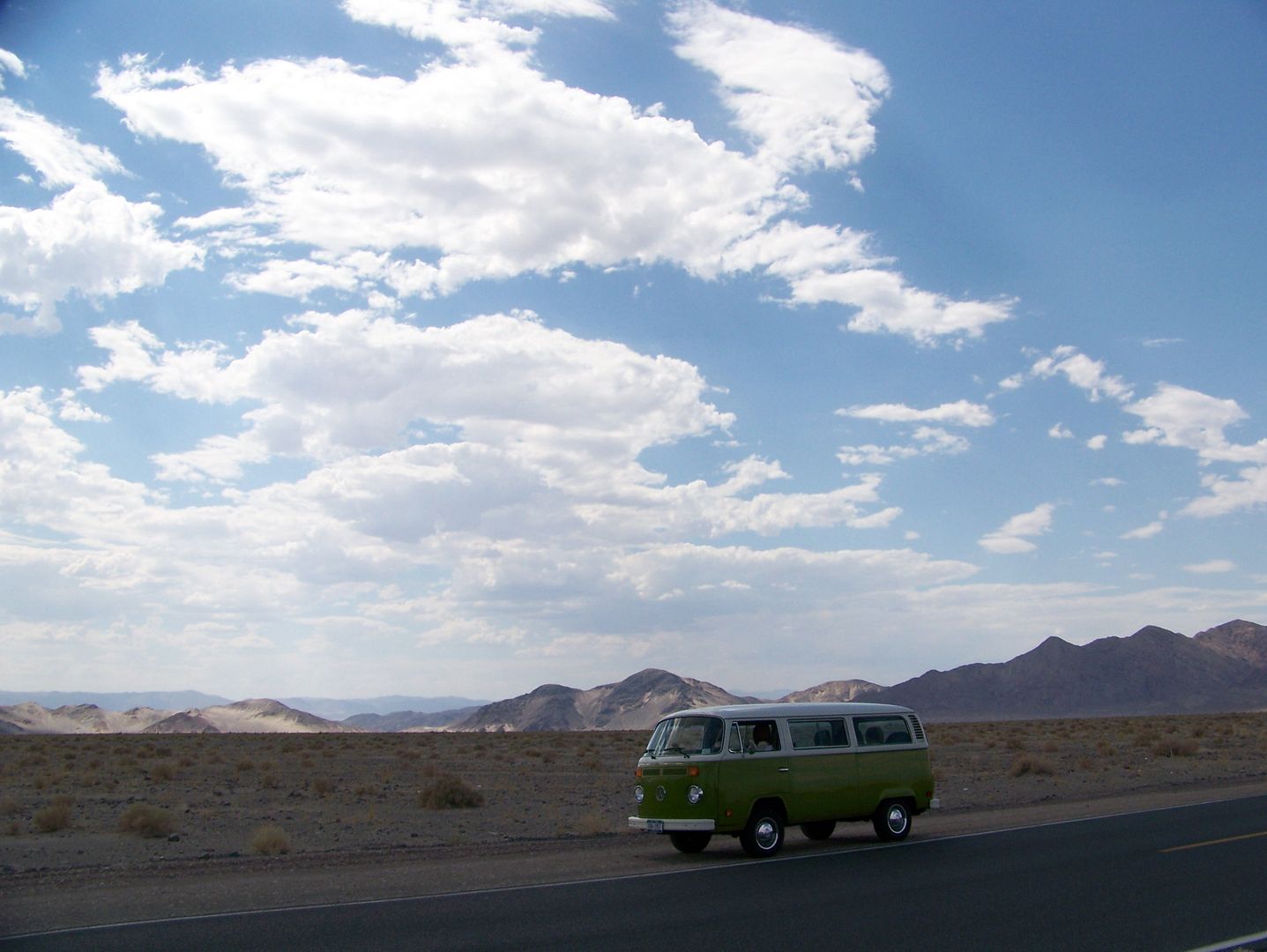 This is the midway point, where I spread my dad's ashes down the wash to the right of the car: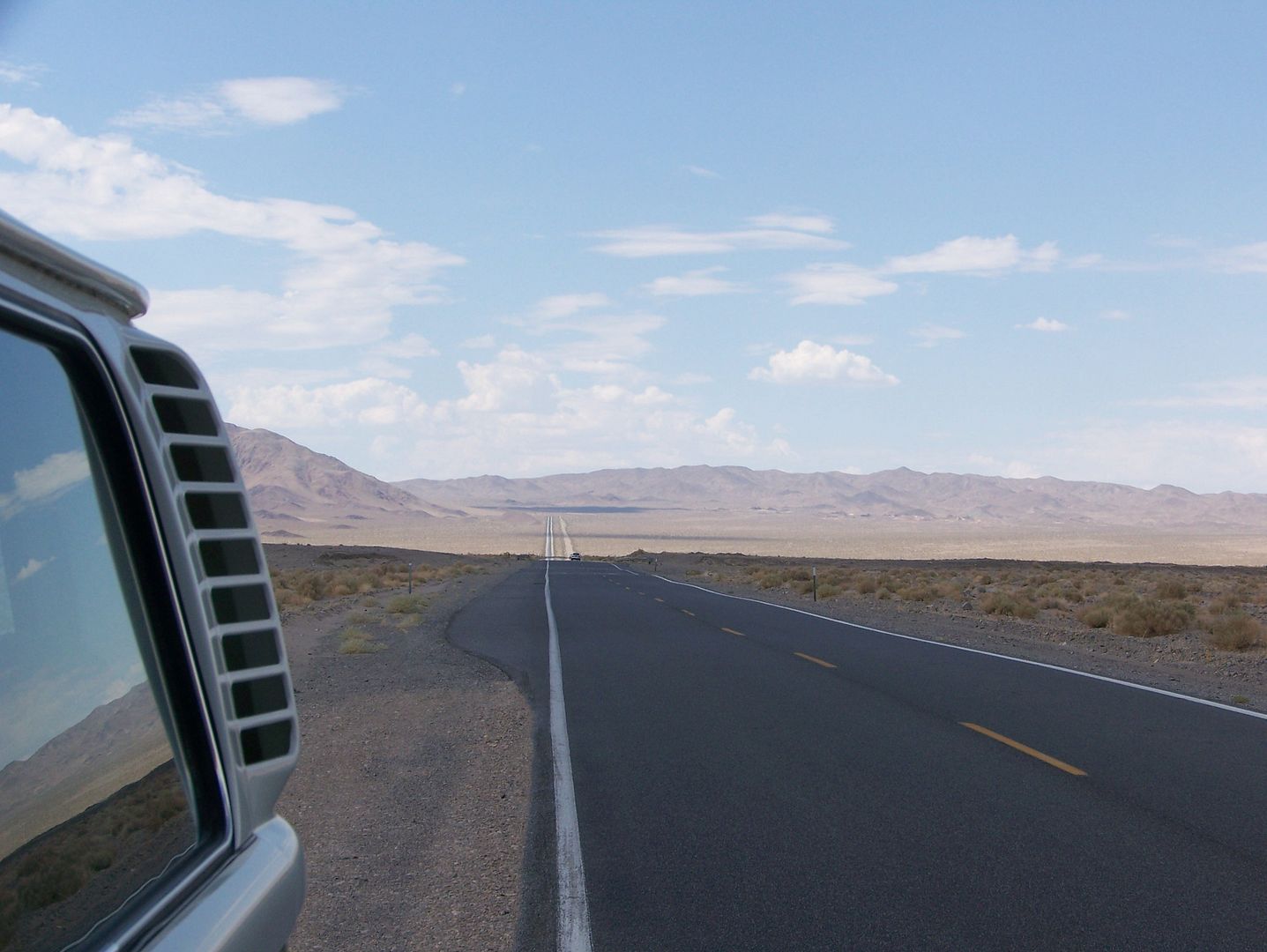 Looking up the hill from the bottom of the valley, I promised the BobD that it could have as much time as it wanted to get up the hill. This is where the pavement was reading in the upper 140*s:
At the top of the grade just before the road veers left:
How times change even as we are surrounded by timelessness.
Colin