The dhoch14 bus Kiltgy needs to drive at some point. It is what the Mosaic Bus could become. I love driving this car. I remember the engine spewed all over the garage a couple of years back and on the counters in the kitchen with dhoch14's questions like "where is the . . . ?" and what a beautiful sounding engine he now has, with a smooth responsive transmission: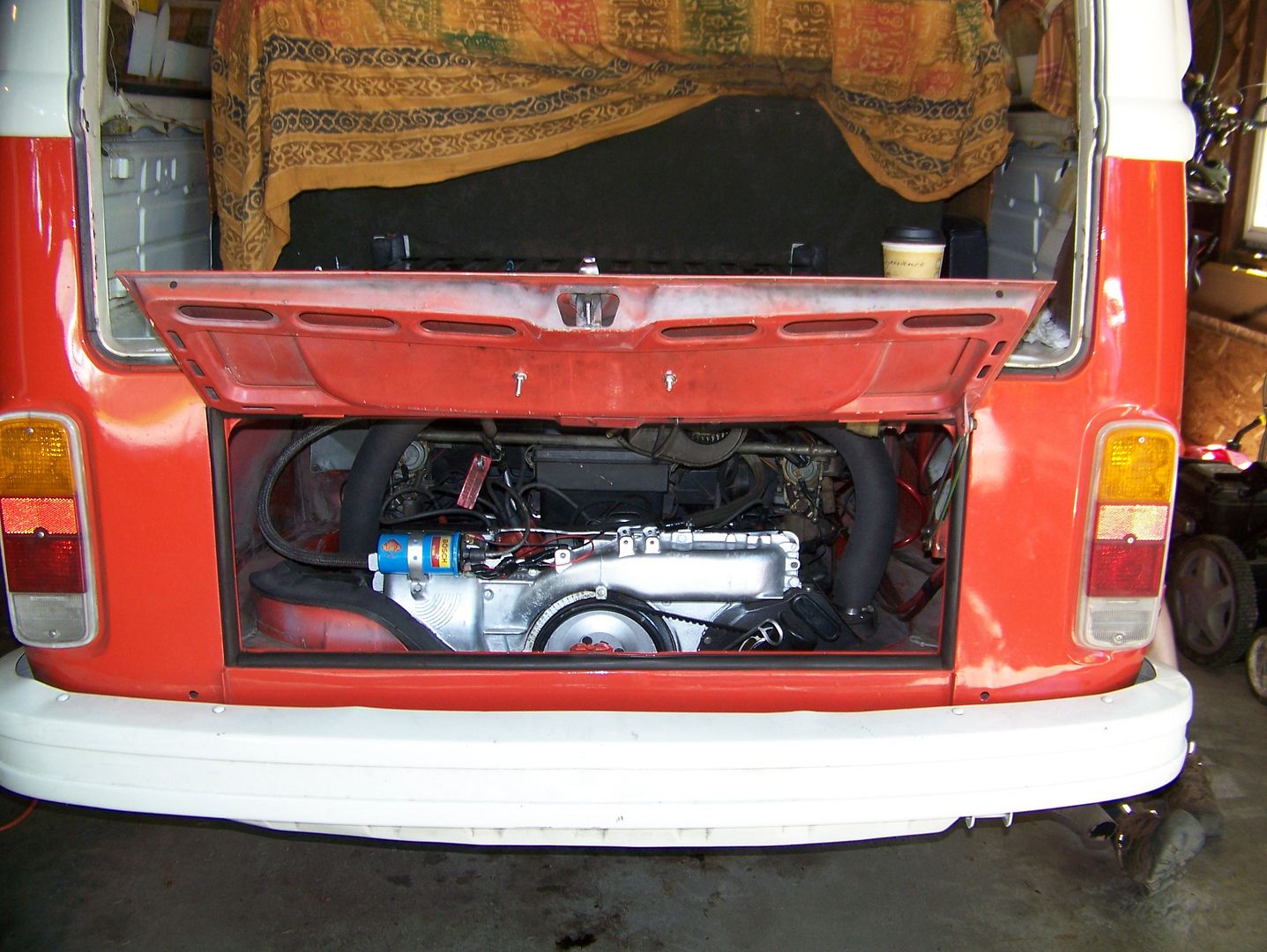 . . . . and though we look skeptical for some reason, the VW had just performed admirably on the test drive: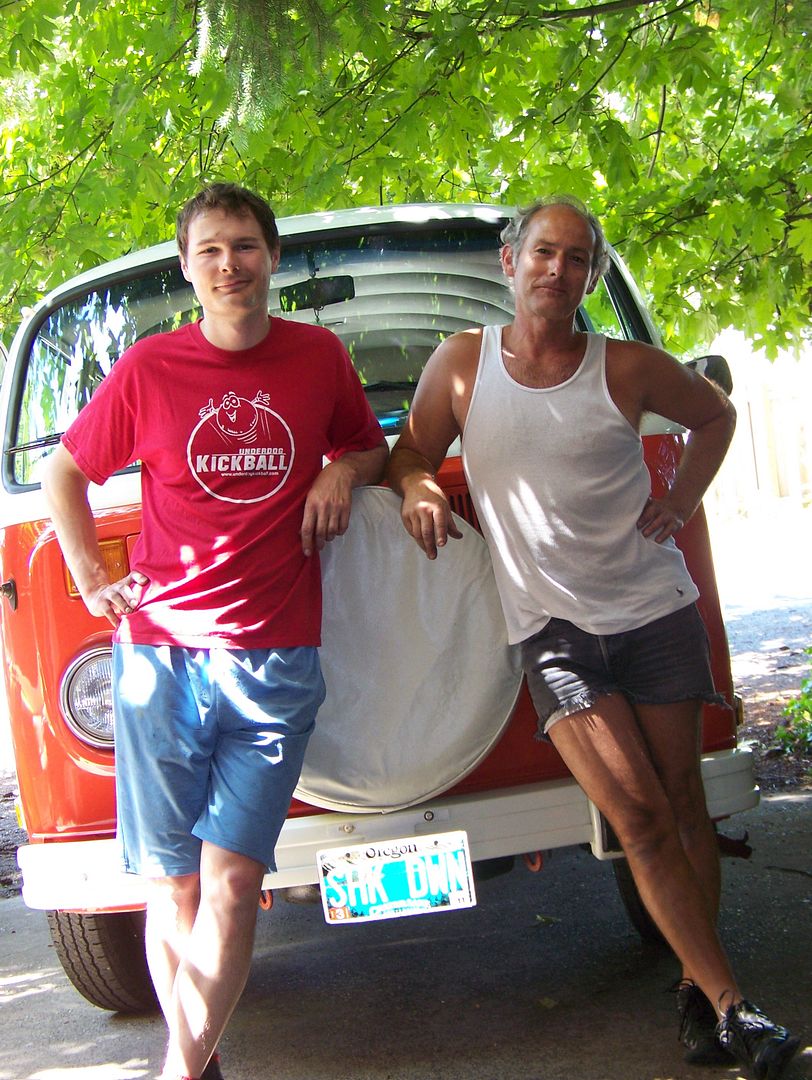 You Portlanders . . . look at this view on the way to work: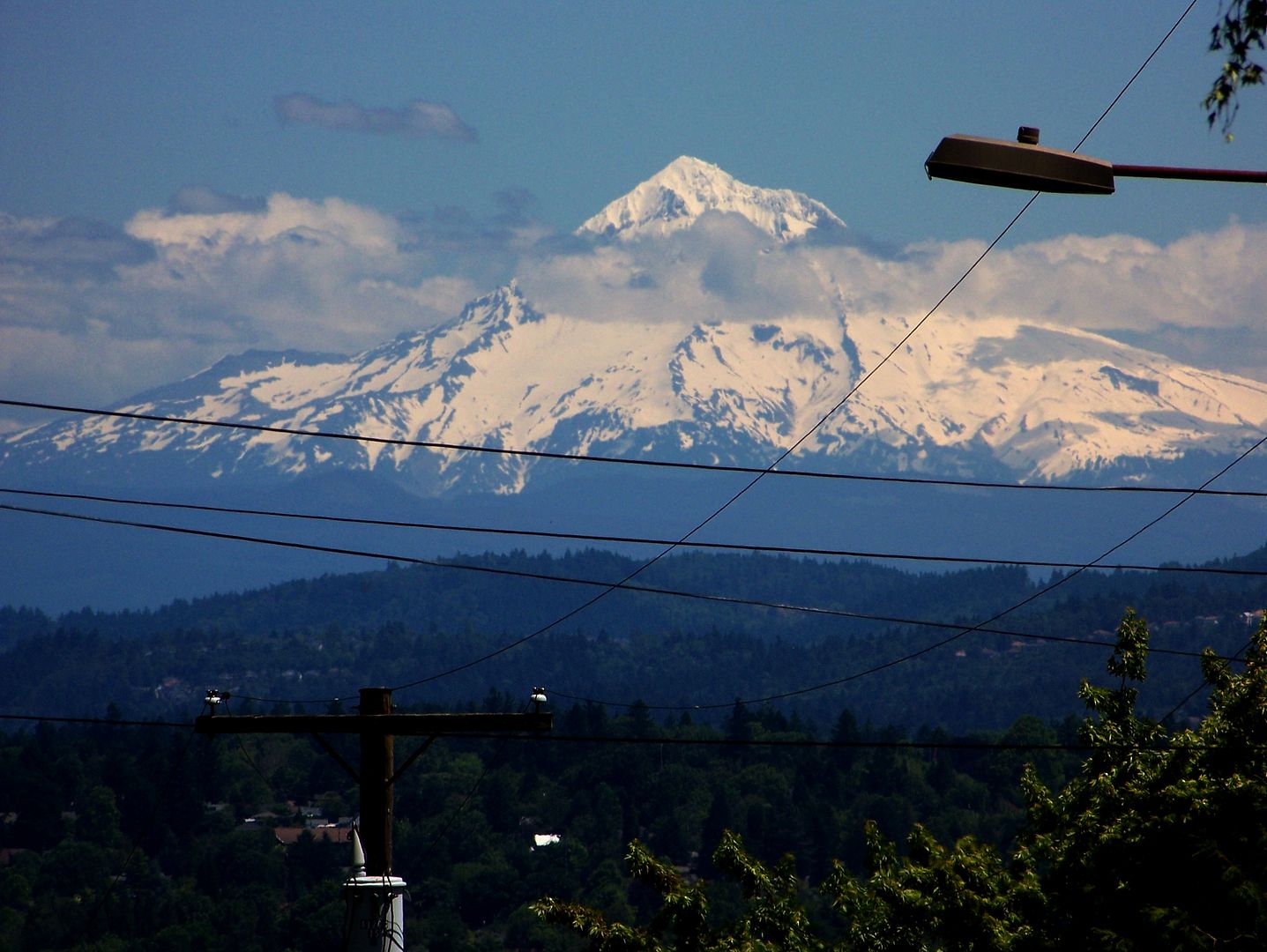 Then I tripped down to Sherwood to regale the Oregon72 family dog with forgotten piano snippets, but more importantly, to torture both of us with the promise of a great engine that is only hamstrung by some annoying fuel delivery issues. I am counting on Oregon72's excellent attention to detail to find the solution. This engine is just about the quintessential 1700 experience.
Went to Starbucks. Got the heebie-jeebies: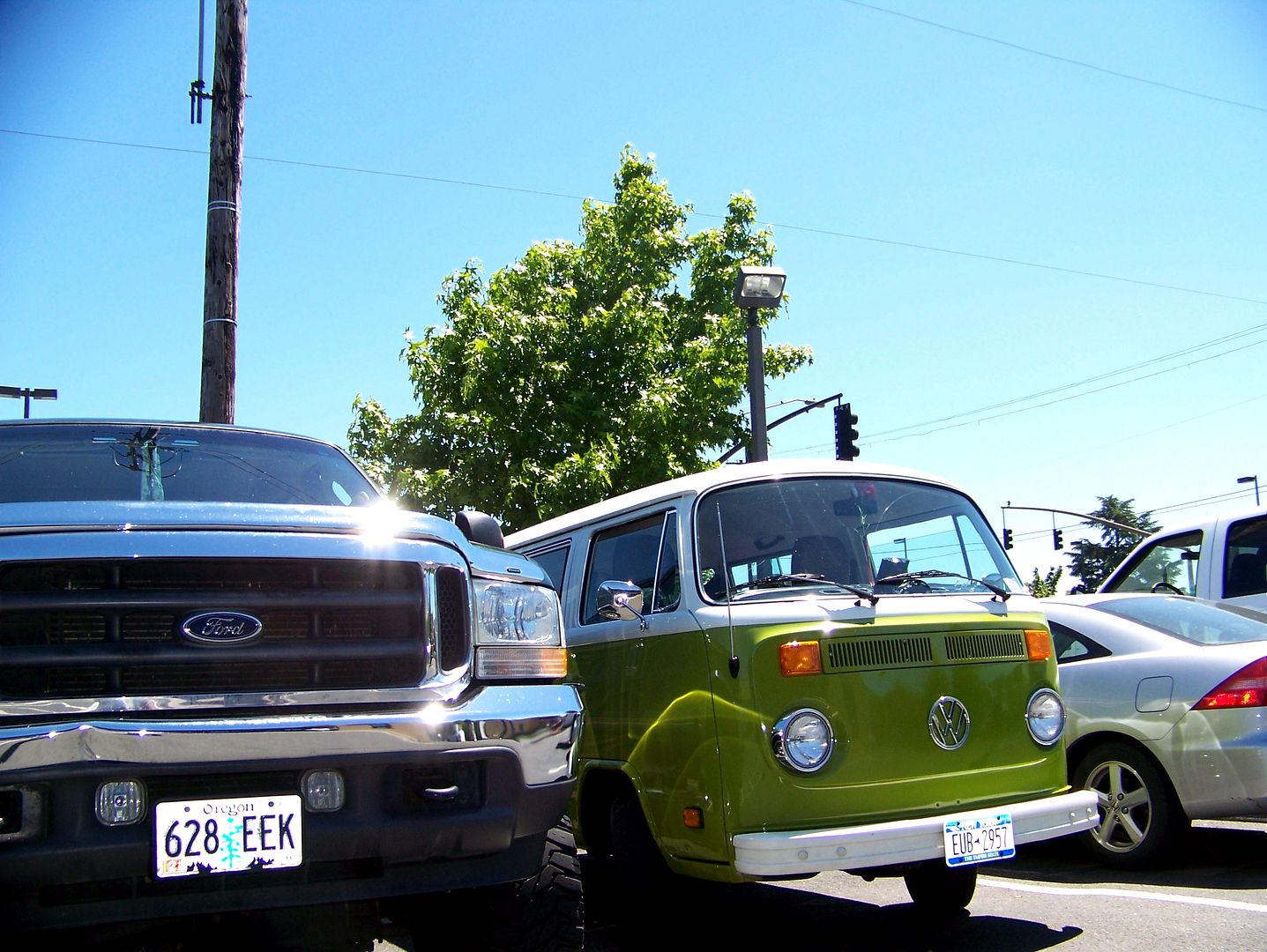 Fancypants had a piano. Oh, and a VW bus in pieces. Got the VW back together. But the piano pieces . . . . .
Another beautiful-sounding home-built engine sprang to life. I was proud to see him pull up at the Lucky Lab. You all are the proof that you are the best mechanic to rebuild your engines. I hope you enjoy every bit of the pride of doing it yourself. It adds an enormous dimension to your character to dive in and do it. Christmas parties at work, you can offer that enigmatic smile when your associate blabbles at the punch bowl, "yeah, I actually repaired my lawnmower, had a blockage at the carburetor, do you know what a 'carburetor' is?"
It was a day of "little things" with Misszora, but sometimes the little things have the greatest effect on your day-to-day enjoyment of your VW. All of you engine overhauled folks can consider a day of little things, I am going to have to come up with a Little Things Day that leaves you with smooth doors, gliding shifter, quiet smooth clutch, self-cancelling turn signals, proper quarter window action, smooth heater cables . . . anything! to stay in business.
Bookwus Day beat me down to a puddle over a simple request, written up elsewhere, then it was Purdman82, a mere kid the last time I visited him in Gainesville Florida 2005, now a Forester Man who declared, "the shifter shalt not rattle" and lo, it did rattle no longer. The visiting women were extremely suitably impressed:
Papasmurf was my last PNW call, and it represented What It Is About This Forum.
He bought his bus with a $3,000.00 engine rebuild and had little issues from day one, like a knock and lousy oil pressure. He drove it for 7-8,000 miles knowing that it did not quite sound right, but that's a fresh rebuild back there, right? Well, we took the engine down to discover this: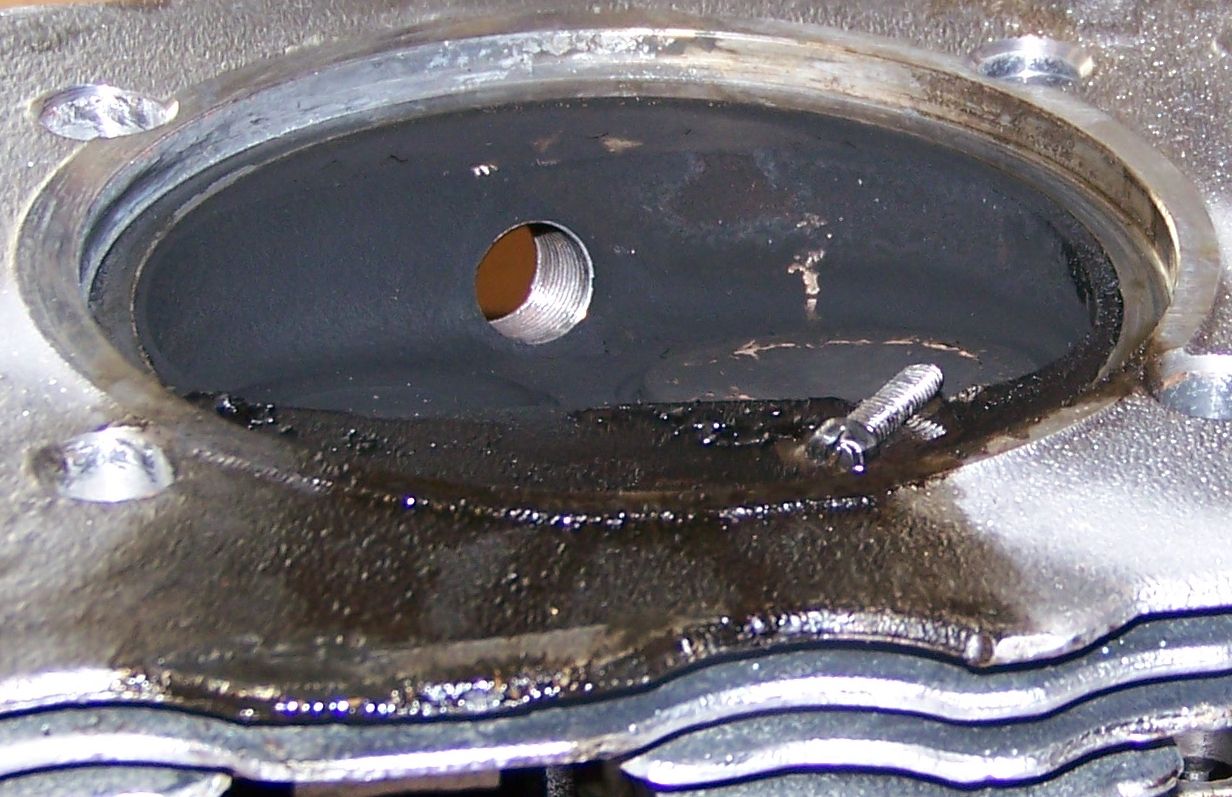 Nicely embedded little screw in the cylinder head that must have felt pretty bruised by now. The piston had what looked like a little fish skeleton fossil imprint, that is not the screw visible, just the impression:
. . . and I was all for slapping that puppy back together at that point. But Papasmurf did say that the oil pressure was lousy when the engine would warm up, and it consistently triggered the oil light. Well, that is a warning, isn't it? I looked at the oil pressure sender, not leaking. We decided to check rod bearing clearances. Lousy plastigauge measurements yielded decent clearances. The endplay was .007" which was excessive for a 7-8,000 mile engine. That was all he needed, "I want to tear it down." And indeed, when we tore it down, the main bearings rocked on the crankshaft. Rocked! It was Dan Hall's machinist who triumphantly announced that the main bearing clearances were .014"! Yes, the professionally built engine had an undersized crankshaft with standard main bearings . . . So, we have a new neophyte engine builder in our IAC Forum who is going to do a better job than the pro. I can feel it. And he is learning quickly: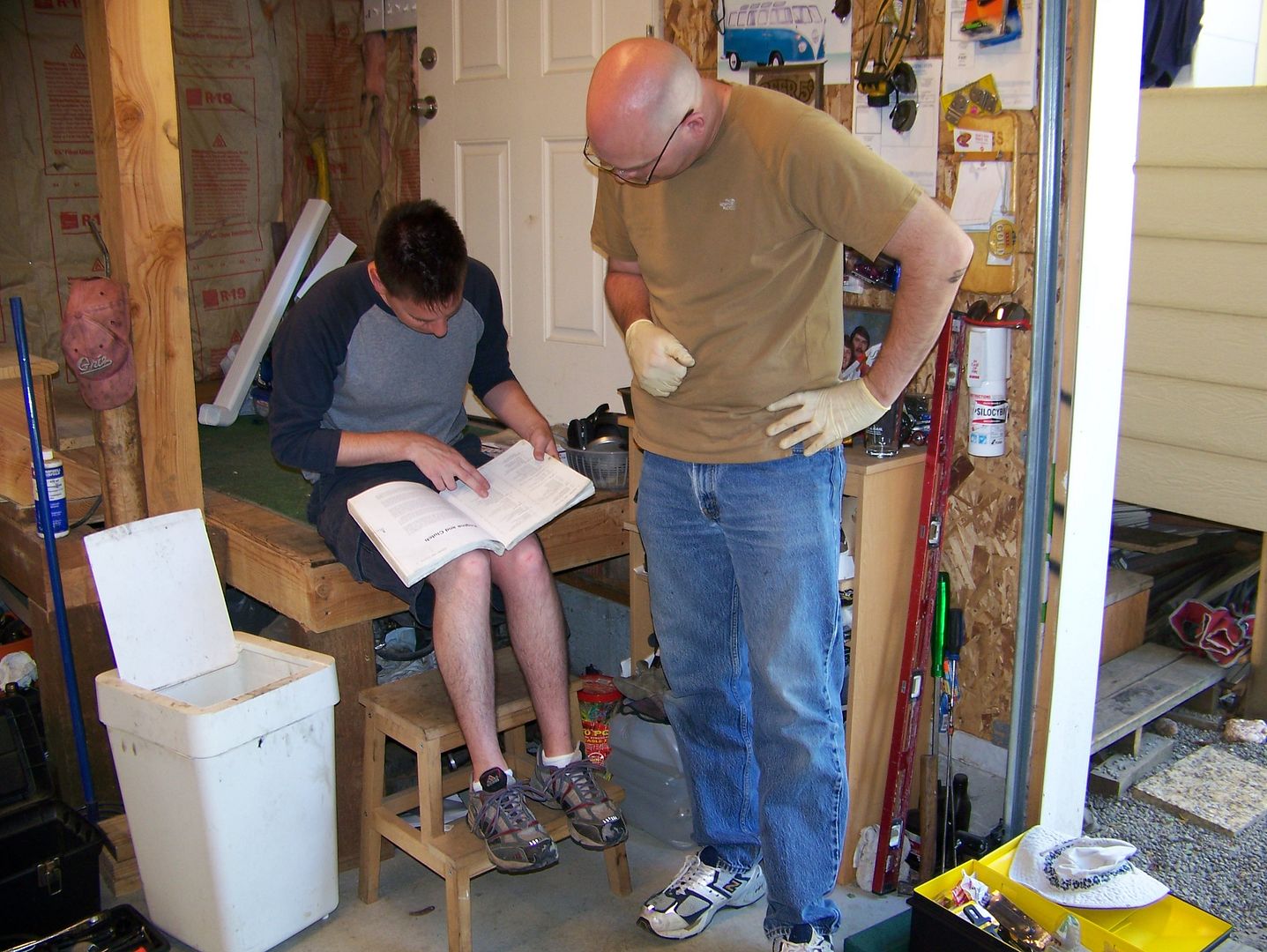 I could not think of a better good-bye to Portland than to stop by for one last excellent beer with Hambone, a keystone of the Itinerant Air-Cooled Portland Experience.: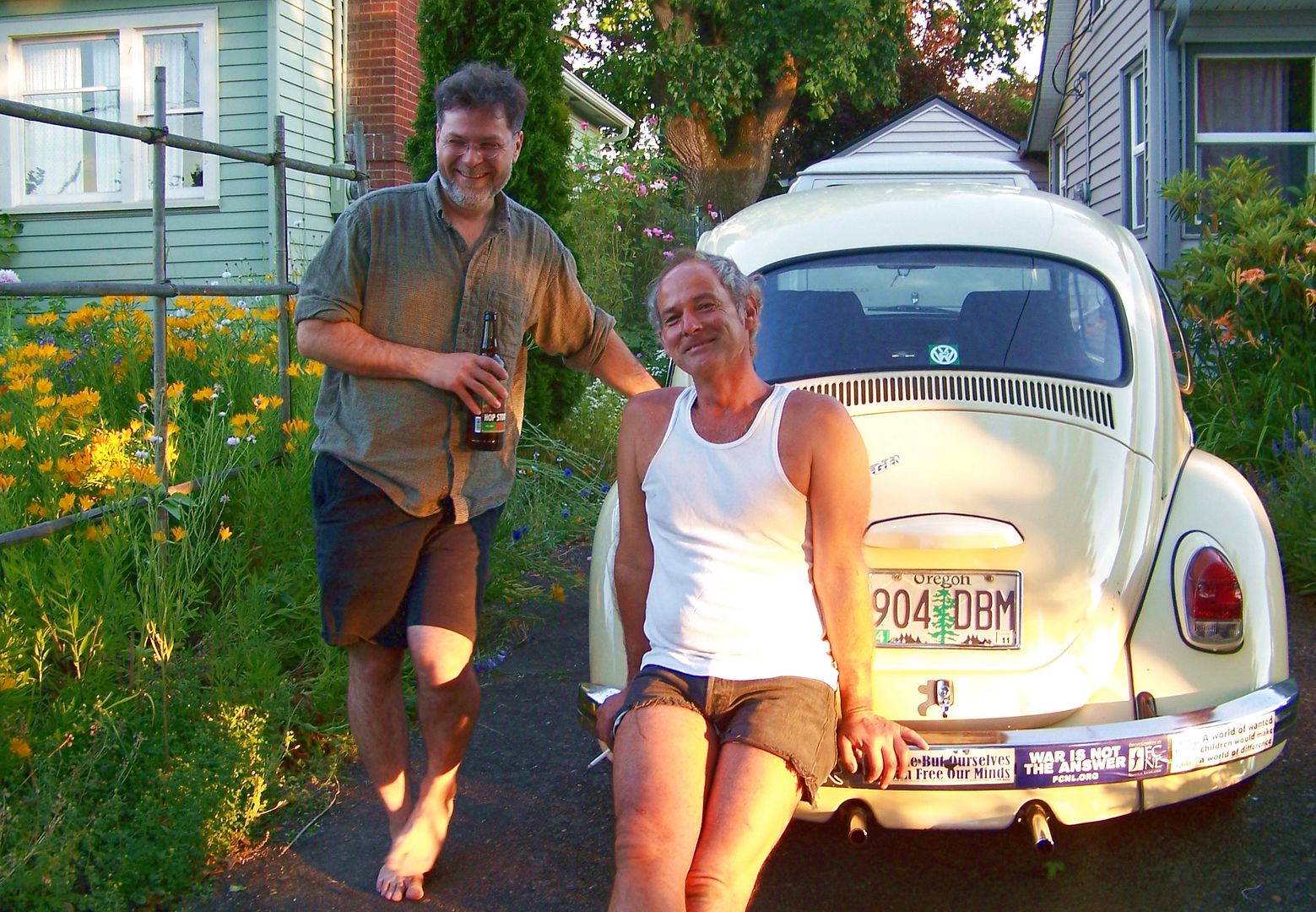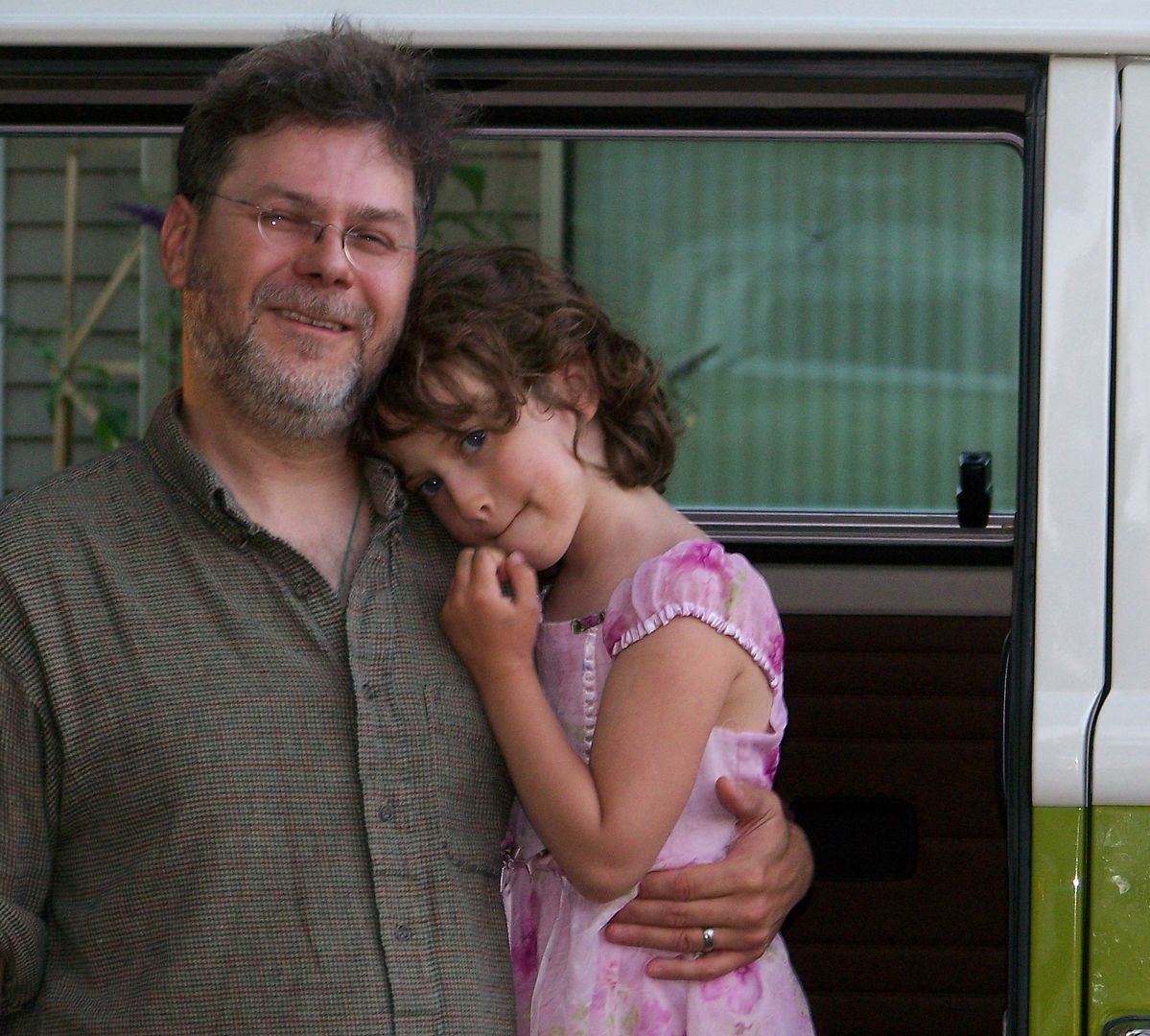 Thanks for your patronage folks, I feel extremely lucky to be making my way in this economic climate doing something I love. It was a bit helter-skelter, and I wanted to have more issues more thoroughly resolved before leaving Oregon. PLEASE PM me with questions and observations and any loose ends regarding our appointments.
Colin
(Misszora? it has to be your 13mm socket that showed up beside my toolbox this morning when I was bus-cleaning. Says 13 right on the side of it)