I enjoy this town a little bit more each time I visit, even if this summer's visit was a whiner about the weather. The last three days were a total glory of fierce summer sunshine and heat however, thank you.
It felt sort of like tripping down the stairs there in Portland. The details and notes I had to keep in my mind quickly jumpled as I stacked up appointments. . . and I always start the Portland Marathon with a visit to the Lucky Lab to re-acquaint me with the Beverage Known As Beer:
First day in was a little quicky CHT Sensor II diagnosis on a winding little road under the drippy trees, AllensRiviera, any update?
Kiltgy (Brian) has the remarkable mosaic bus . . . :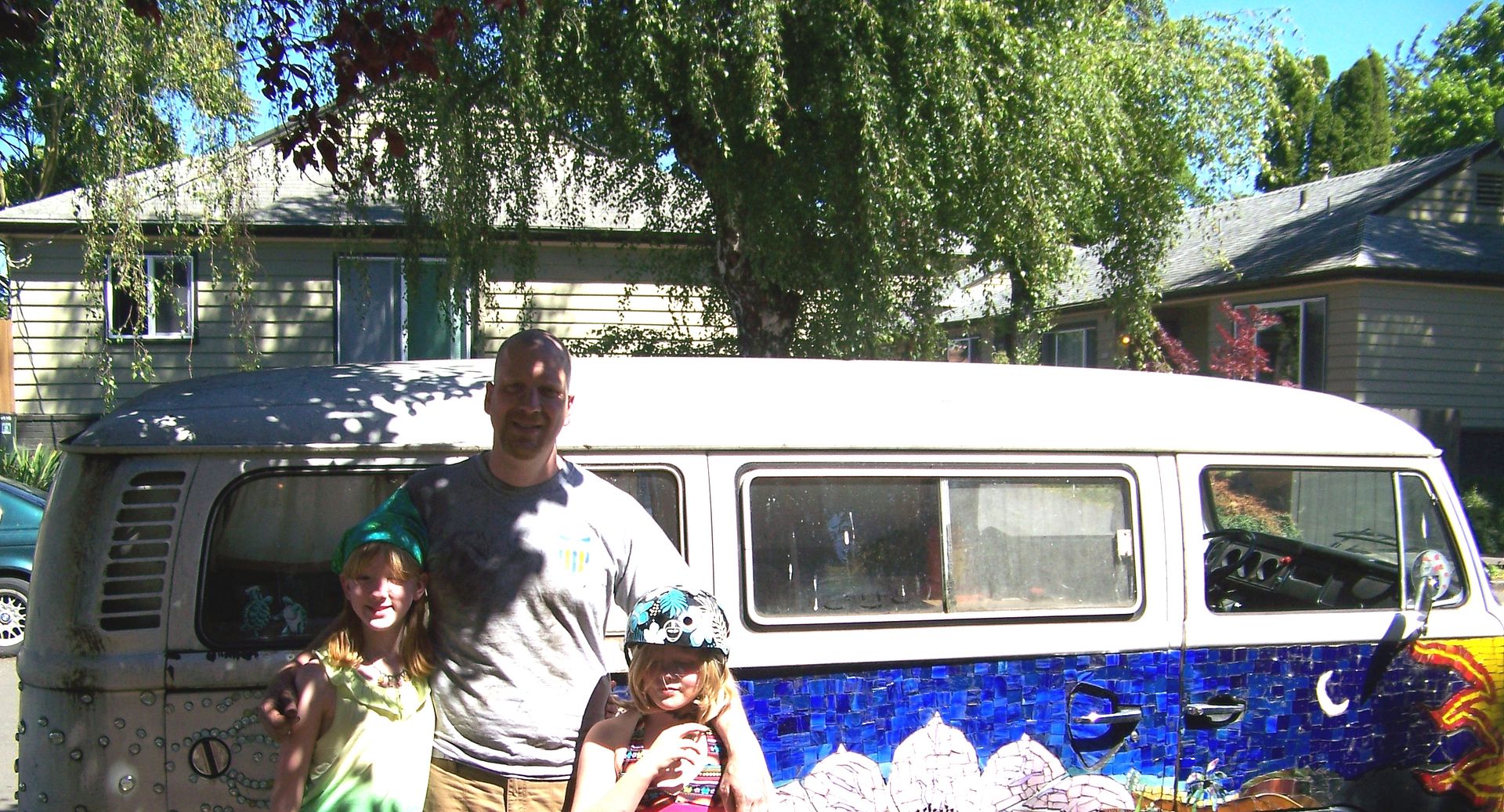 . . . that has been challenged and still presents a challenge as we attempt to awaken it from a waterladen sleep replete with rust in the valve covers and water in the oil and water in the automatic transmission and water in the valiantly struggling carburetors and RTV slathered all over the pushrod tubes: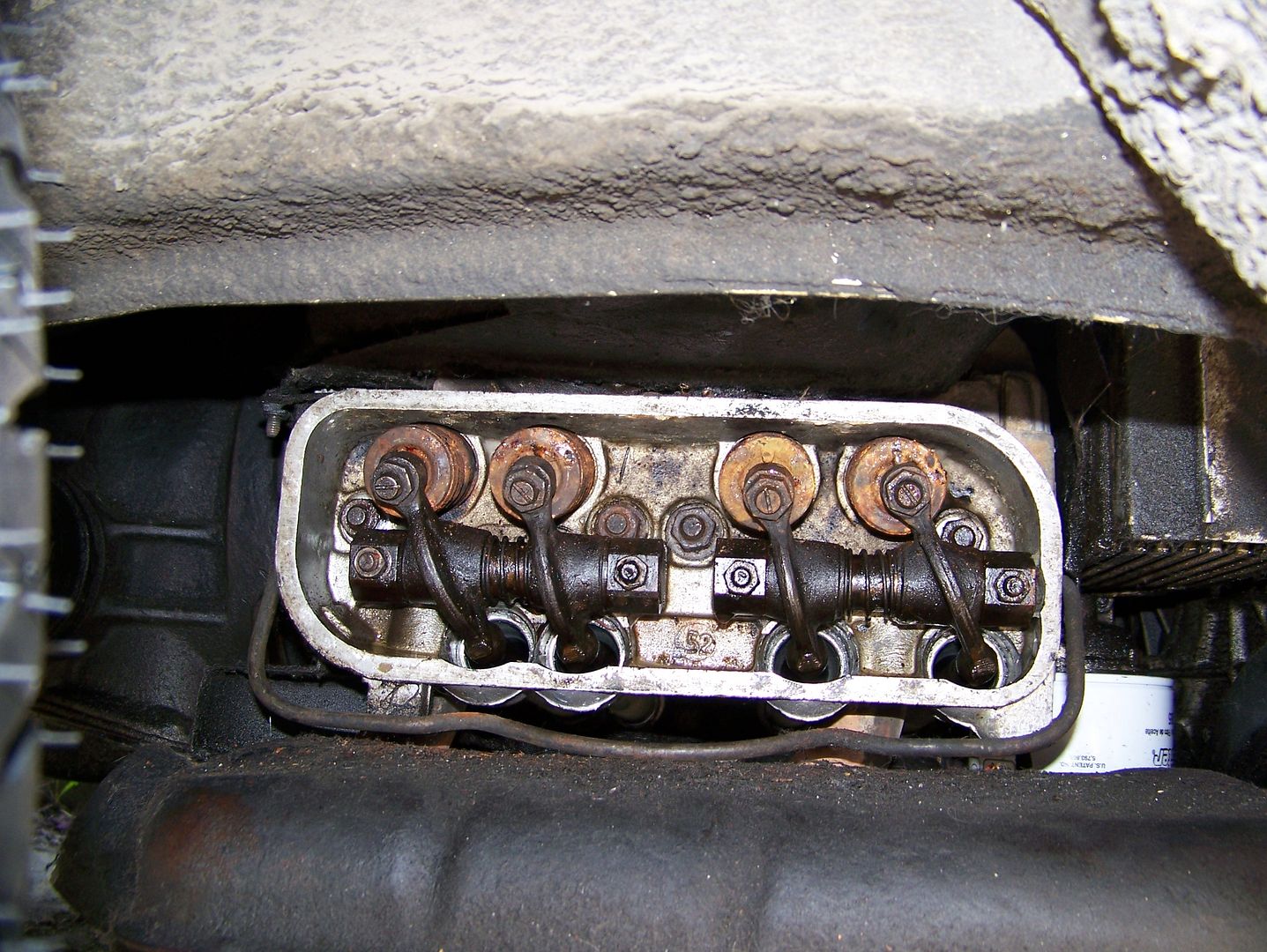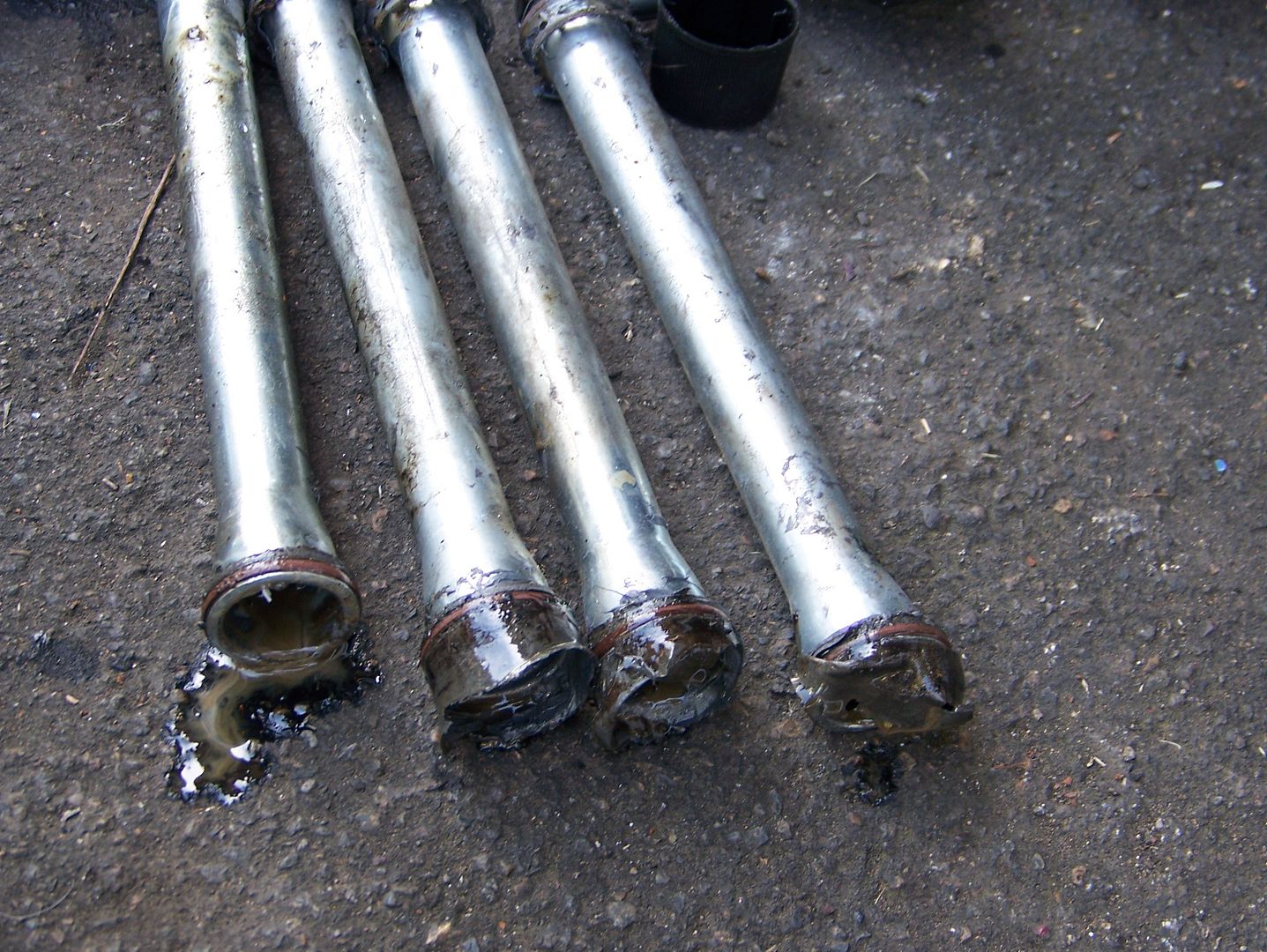 Brian, awaken that poor bus slowly, local trips. Even sallying forth on the Steel Bridge in afternoon Portland traffic may be too much just yet. It has a great spirit if we can get the details sorted. Your kids (chickens too!) were delightful company.
Then it was off to Stella, the proud saucy slightly squicked orange bus that belongs to Katherine, the proud saucy slightly
: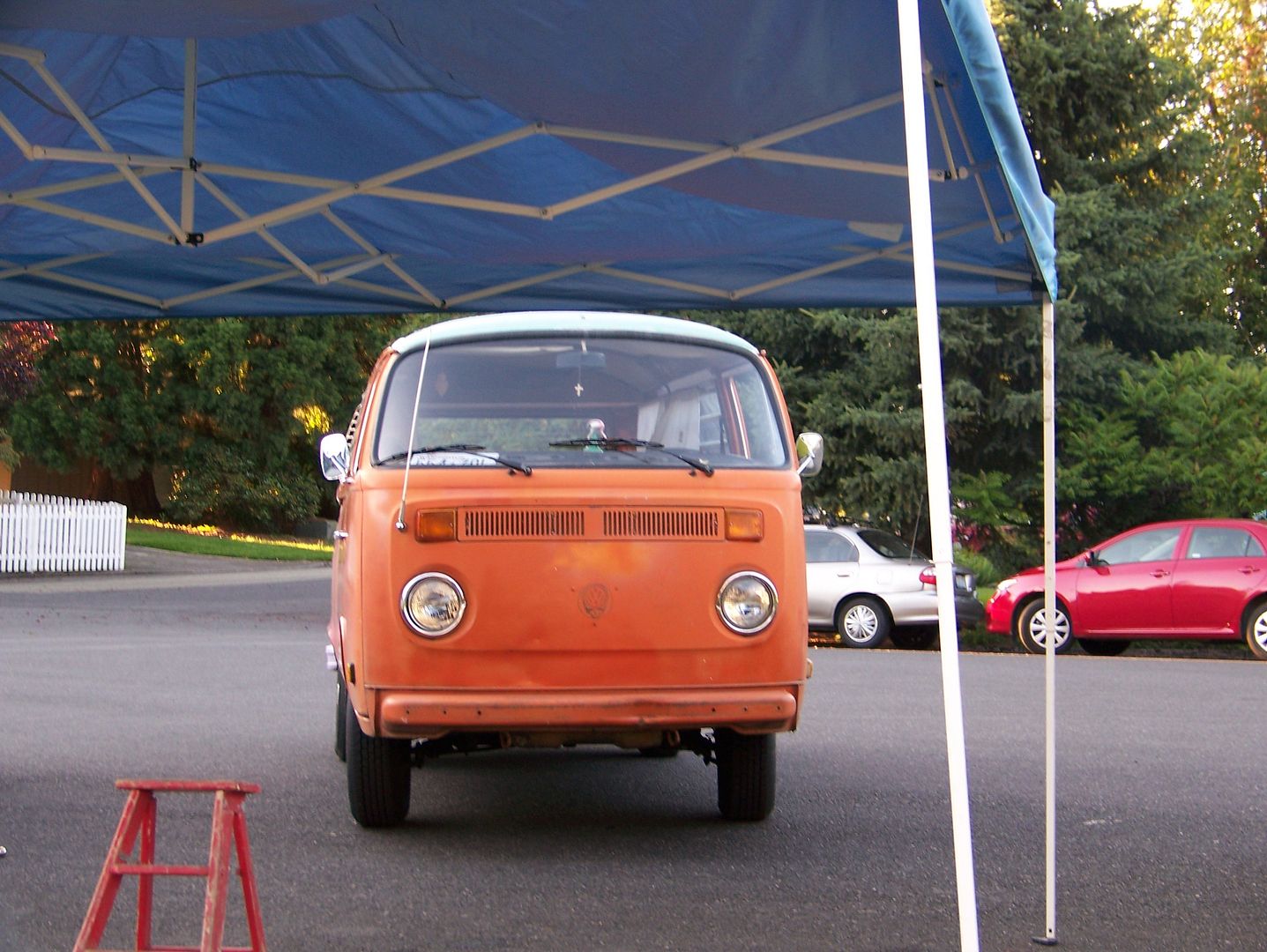 Look! A rare and beautiful green/grey interior! 1970 bus! I just know we'd all hate to see that gorgeous example of bus lose its rare opportunity to show the world just how beautiful that bus was off the showroom floor.
Send your entreaties/petitions to 71vistacruzer: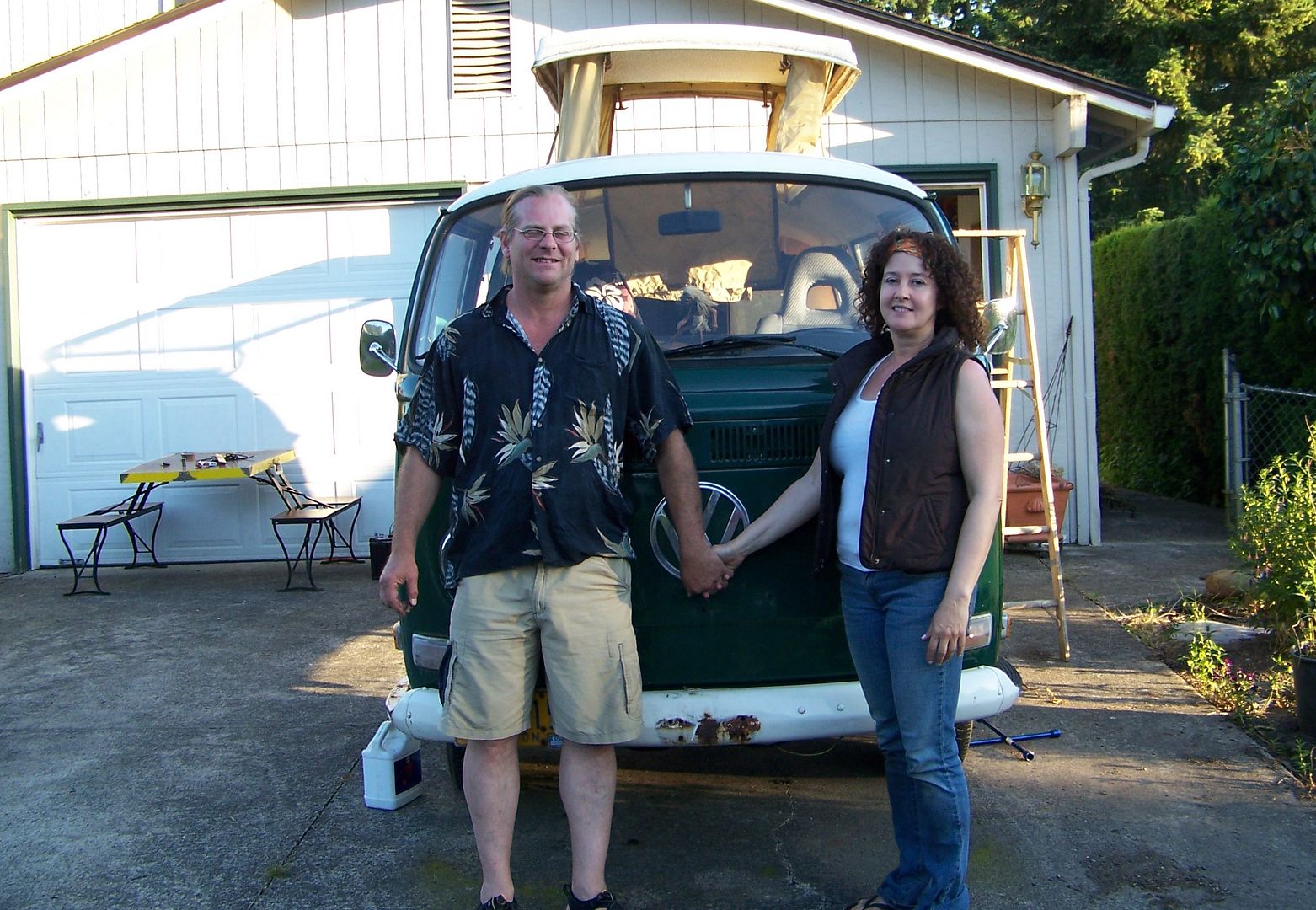 I got in THREE visits to the Lucky Lab this summer: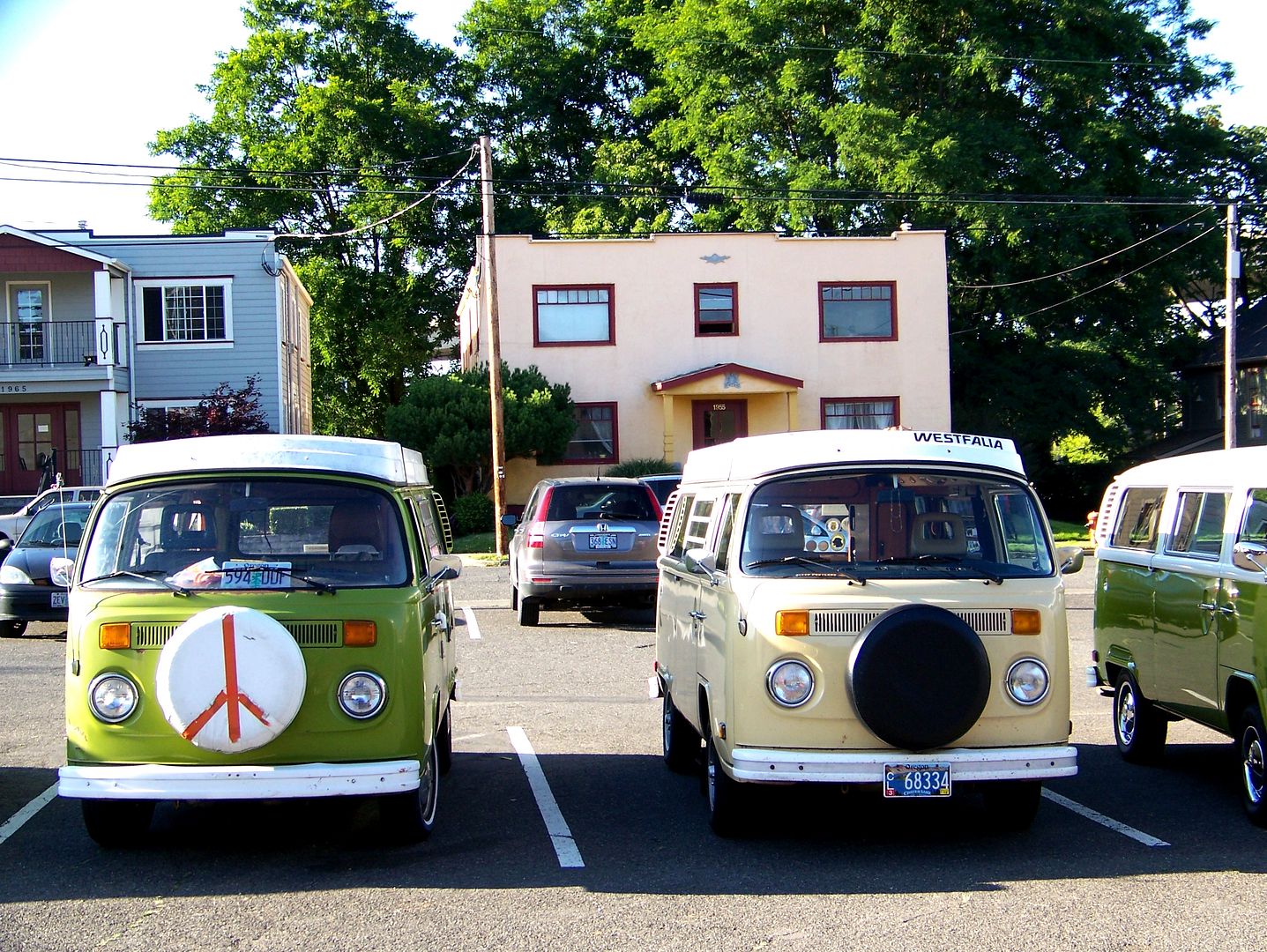 Got to drive Westy78's Raby-engine camper: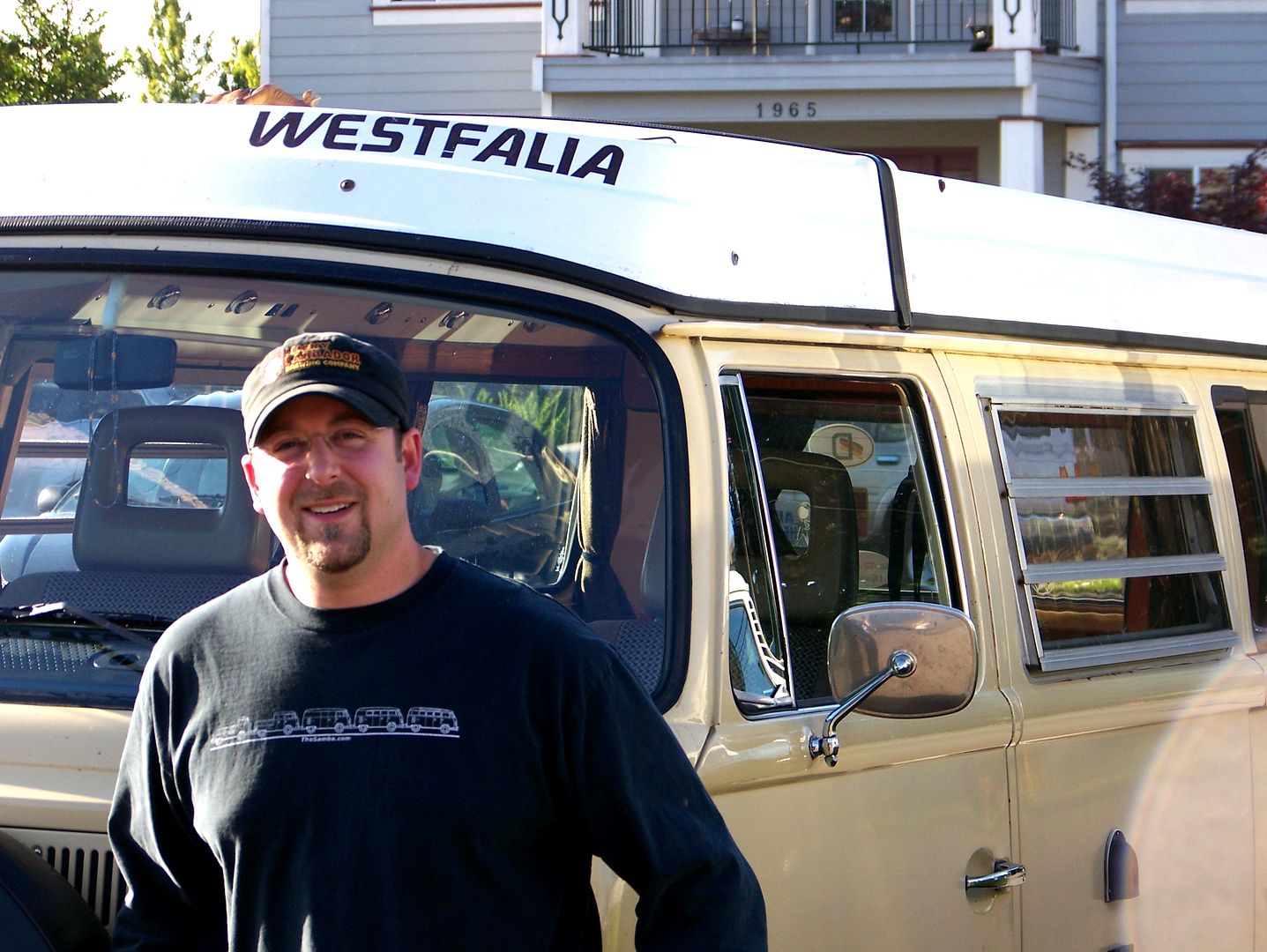 The only place outside of the DeschutesRiverRendezVW where I get to hear a VW drive up . . . that I am not driving:
Bookwus, thank-you for keeping your beautiful VWs in such beautiful condition, it helps my hopes: