After the chilly day in Pullman, it was a welcome sight to head back down to Lewiston in the sun on the way to Maupin via the glasseye pretty road: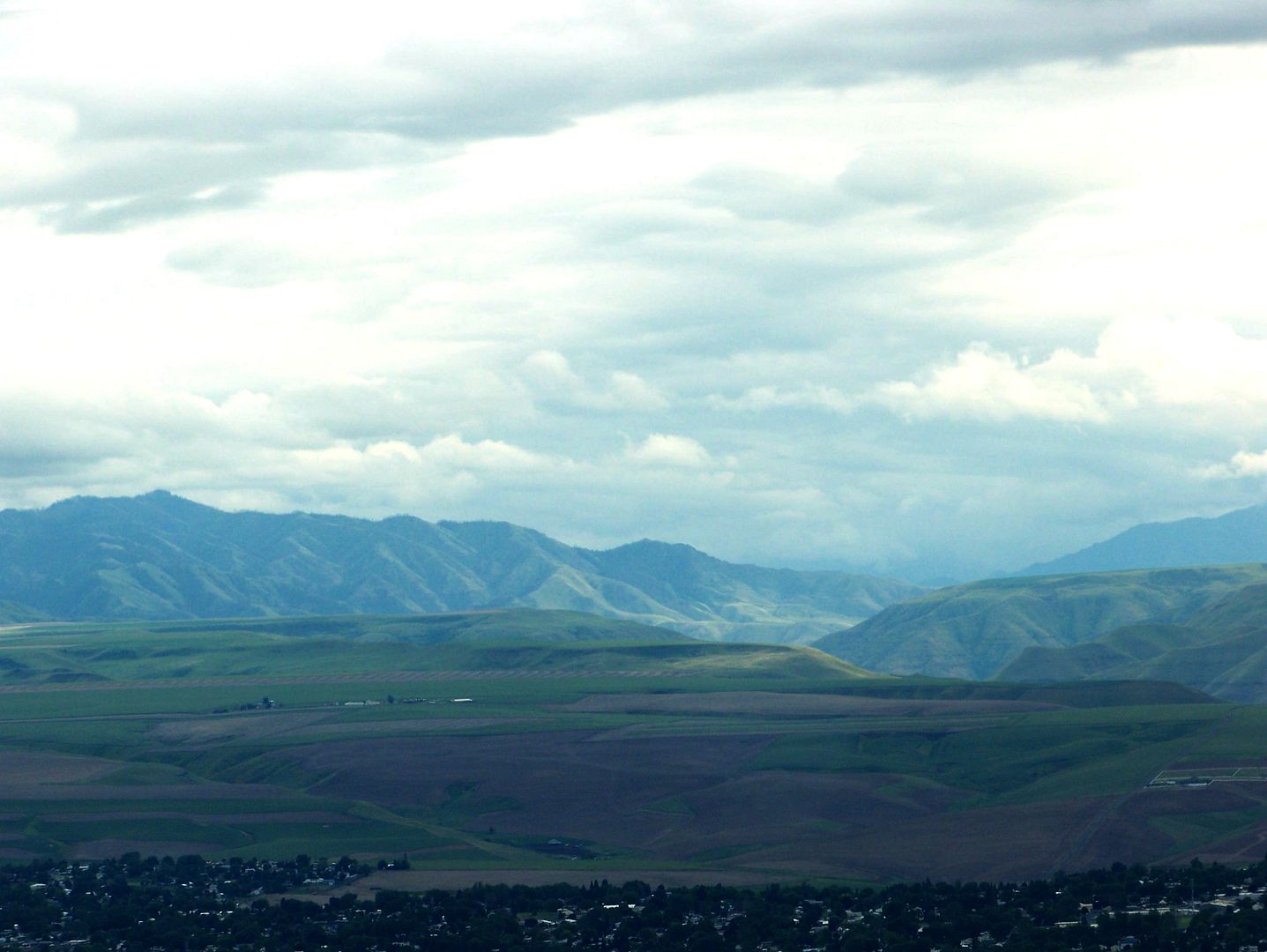 . . . along the pretty road outside of Asotin near the Wallowa Range, IIRC:
Dramatic approach to the Columbia Gorge Headwind Interstate: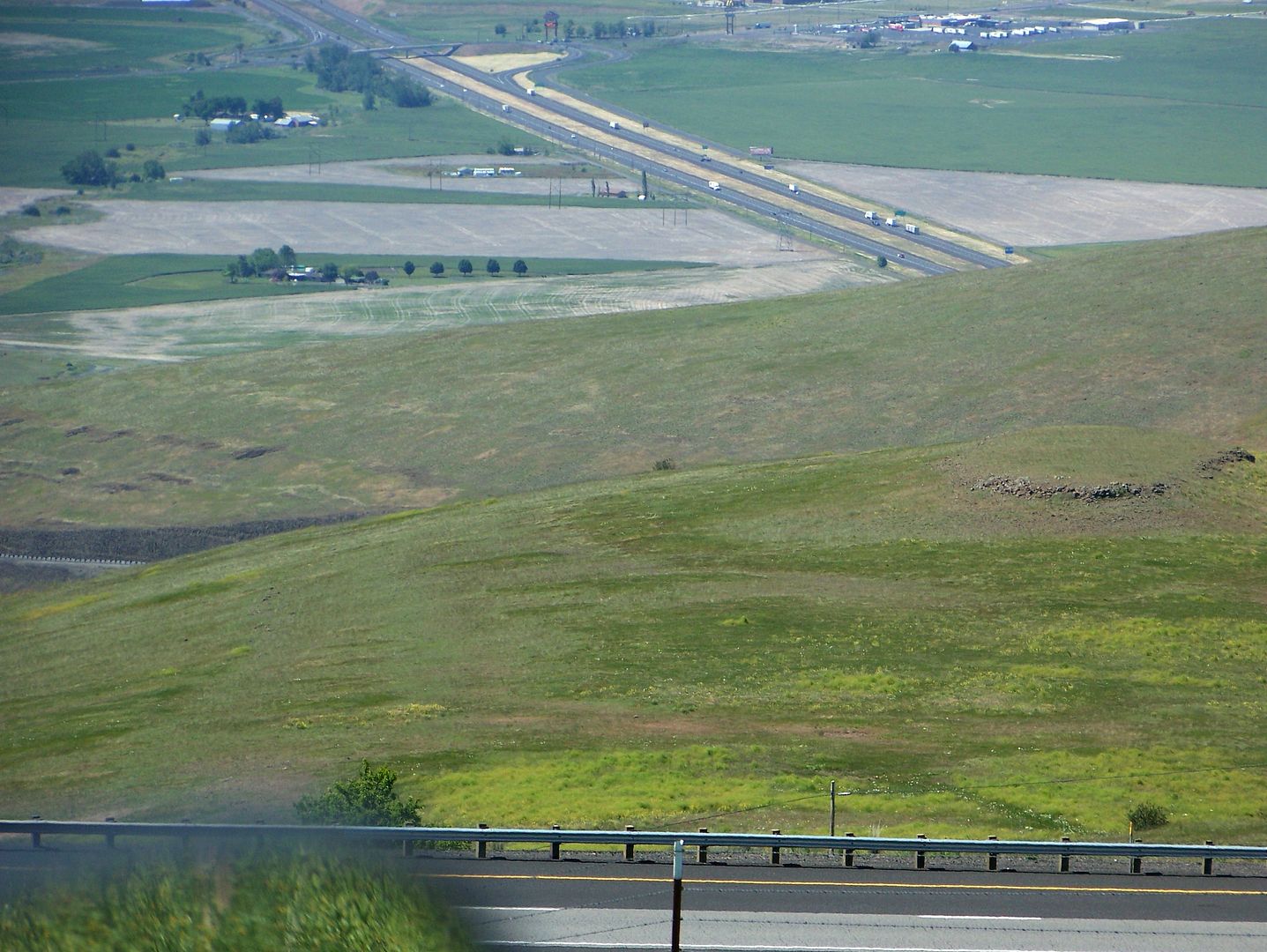 I love this bunch of people. What a lucky extra dimension to my life to have this gathering in Maupin. What other career is there that could claim after seven years of occasional hard work with hundreds of different people, to not have run across a single Major Jerk? I think there really is a particular kind of person that gravitates to these honest hard-working well-built unpretentious VWs. Even if they are painted a bit candy. . . ish:
To heck with Starbucks "ventis", let's have Vents! Vents that vent: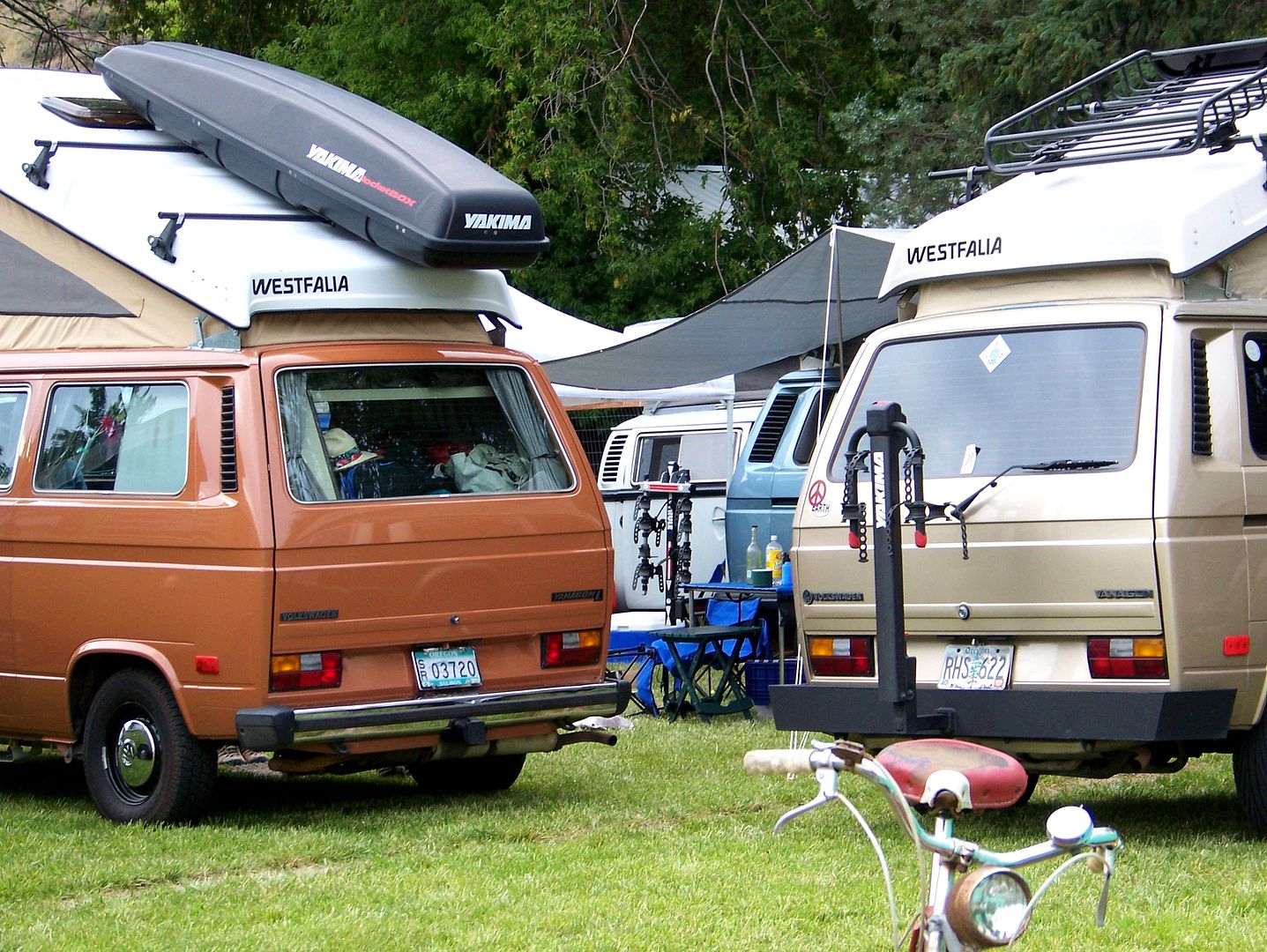 I love this pair: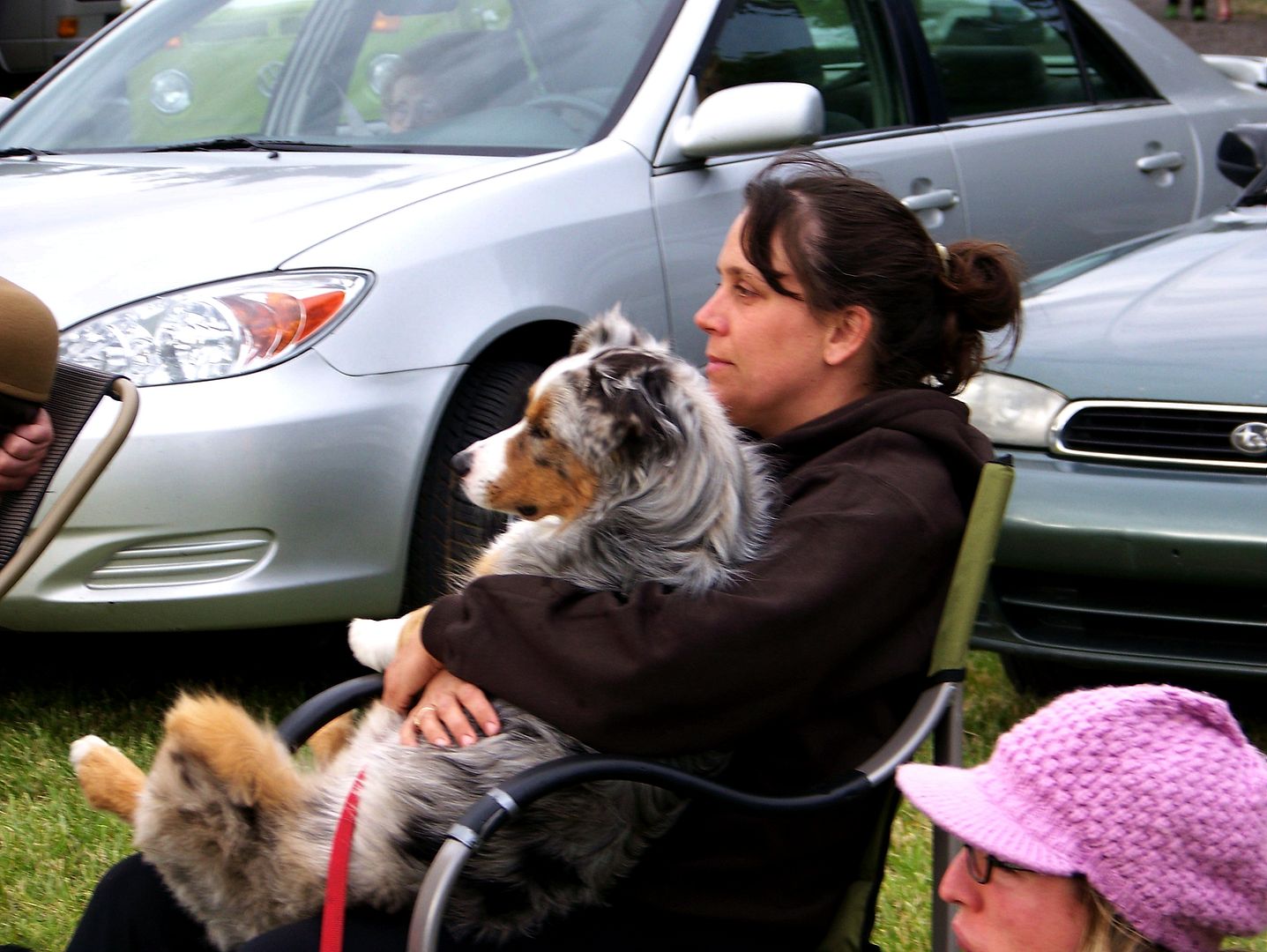 A little light, a little music, a little poptop action: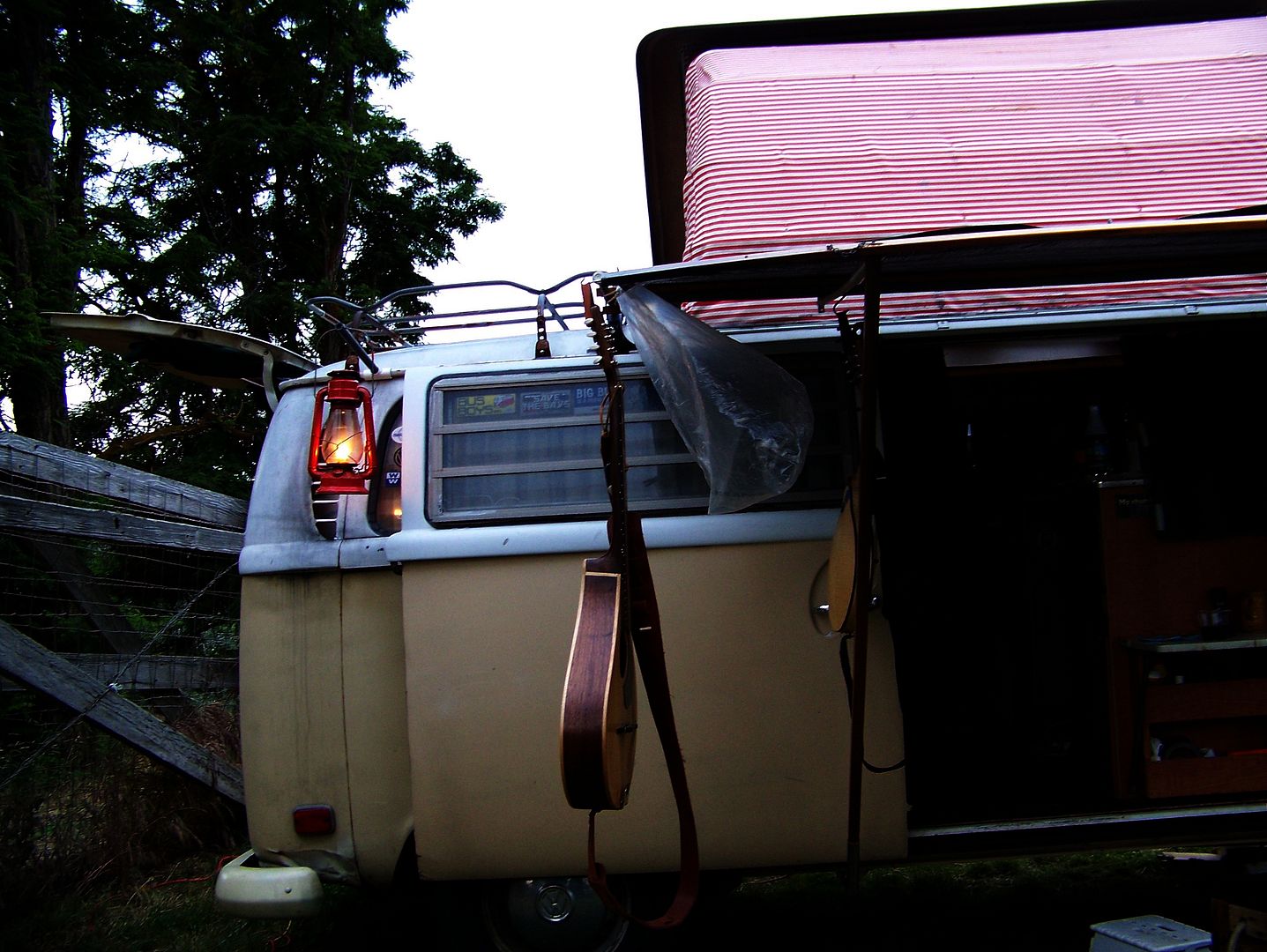 . . . and a little more music:
and how about a little art, the art of movement as brought to us by Misszora?
Over next to my campspot, there was this, a split-level Riveria:
I thought I saw a Volvo or something when I first pulled in, but that was just because I didn't have a good enough buzz going . . . yet: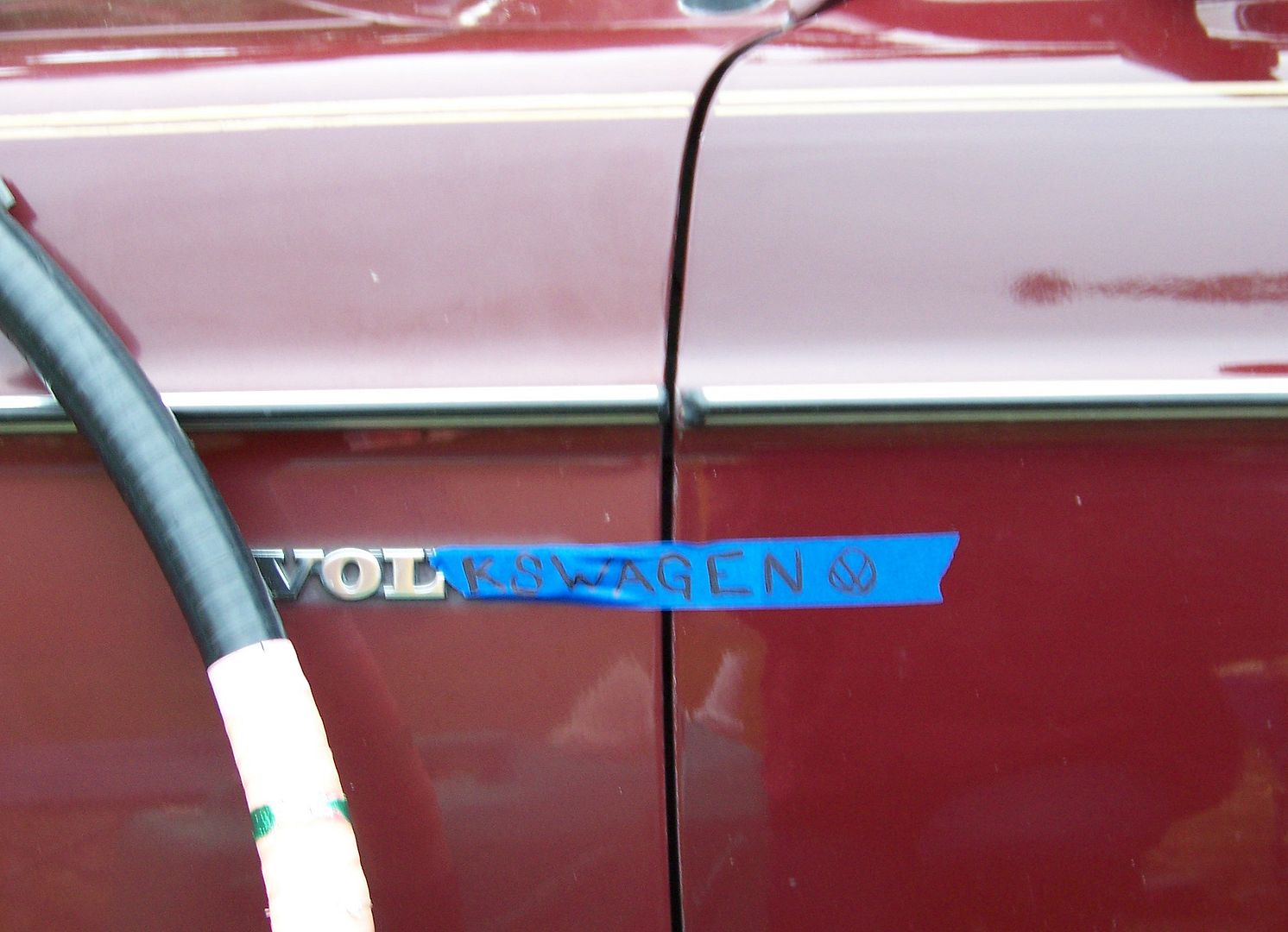 . . . ever woke up still buzzed? I have. Had to get up at 6:30AM or something, so satchmo and glasseye could greet their Sunday, but hey, breakfast at the Oasis! Wouldn't miss it. The waning hours of the 5th Annual DeschutesRiverRendez-VWs, the camping spot was emptying out:
. . . but the fun was just beginning for some, like BillMelissa&Paige and their very polite Sweetpea bus which delicately expired on the uphill so as to give us a chance to discover that the brakes were pretty much not going to help on the downhill.
I feel very fortunate to be a part of this group, very lucky to have found some like-minded people on this big ol' Earth, and that my favorite automobile of all time should be the common denominator, well, I am very fortunate.