No wrenches were turned, but Colin made a stop in Cleveland at the home of Sean G on his way from New York to Detroit. We pored over the beauty and originality of the Bob D. In addition, I salivated over the buttery smoothness of its sliding door operation.

I even got to drive it! Er, 20 feet in reverse, and another 20 feet forward!
That maneuver was to get my Westy out of the driveway so we could drive to a local Mexican restaurant. There Colin showed us his command of the Spanish language by ordering a blanco rusky, or some such thing, to drink and engaging in small talk with the staff.
He drove my Bus there and back, and gave it a quick diagnosis, well sort of. I asked him if my lifters were too noisy for hydraulics, and he answered with a question, as he usually does, "Are you sure it's the lifters?" He listened a bit more and proclaimed my engine to be something along the lines of a "caucaphony of reciprocating mass".
I'm taking that as a compliment!

Good conversation (but far too short), good company, good food and drink, and good VWs. What could be better?
Onward, Colin and safe travels!
At Sean's home... Sean's '59 Westy, my '78, and the Bob D.
You have to see it to believe it....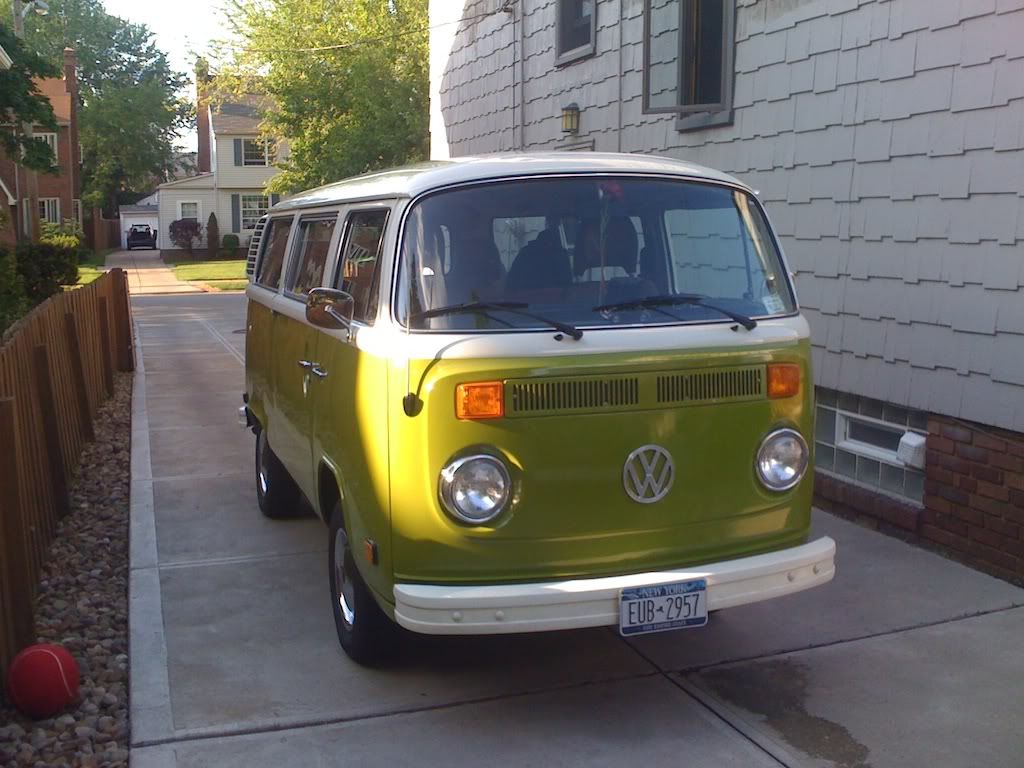 Is there any hope that my slider would ever again be as smooth as the Bob D's?