What is with you northeast people who tolerate freezing nights on May 10th? That is not right. Showed up with cold feet: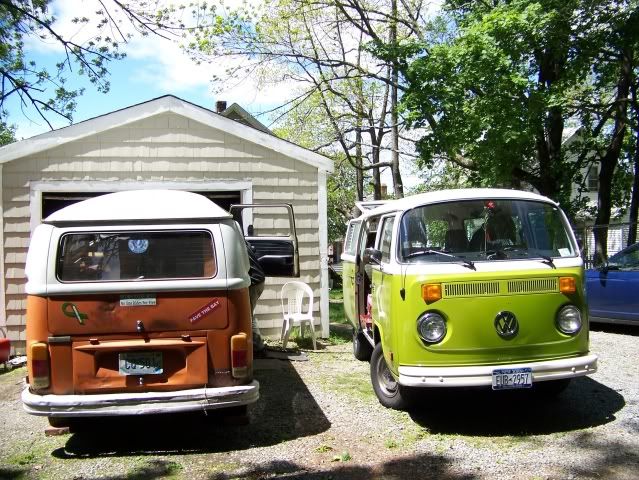 So the forecast called for a nice 55* day and to make sure to get a proper whinebaby attitude out of me, the winds howled just for this auspicious occasion of Replacing The Front Beam on thenexttownshend's 1973 bus, the famous bus with the famous home-rebuilt-on-a-stoop brake booster:
It needed replacement:
His description of the squirrelly front end sent chills down my spine. As we loosened caliper bolts, you could see the spindle and entire lower beam bend up and down and a little sideways (but he said the booster was working fine):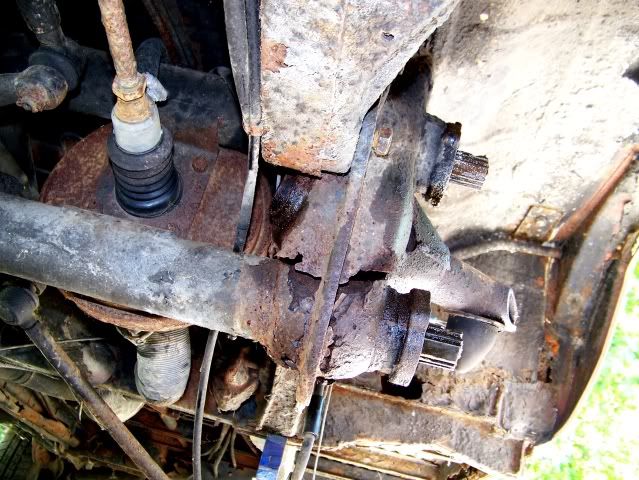 This was a redux of any given day in my teenage years up in the neighborhood. Desperate to get out of the house I would be at a friend's house in the early spring cold trying to make some old Chevy II wagon wheeze back to life, the feel of grease and rust in the cold, the haphazard tools, the parts strewn just this side of total chaos, it was all there yesterday. So we had this beautifully prepared beam on the bench that had to build up and install: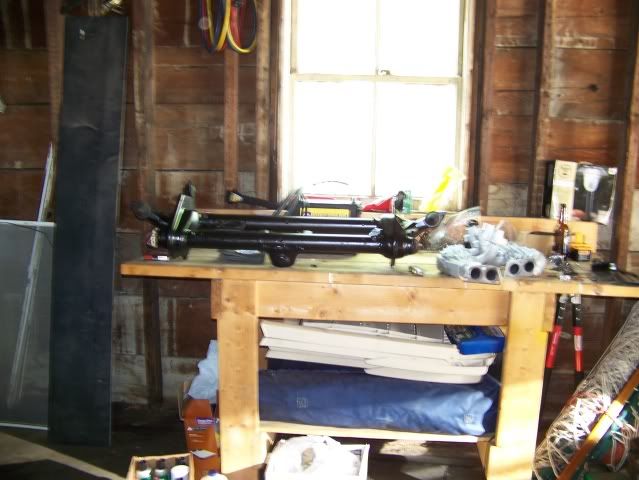 . . . with yet another beam for spare parts:
I was taking advantage of thenexttownshend's gritty determination and youthful energy while I scuttled about trying to find sunny spots like a lazy old house cat. We did have a couple of classless moments like the desperate hanging up of the old beam on the clutch cable, and some victories like his easy installation of the upper torsion leaves while I spent forever trying to get the lower ones in one-by-one.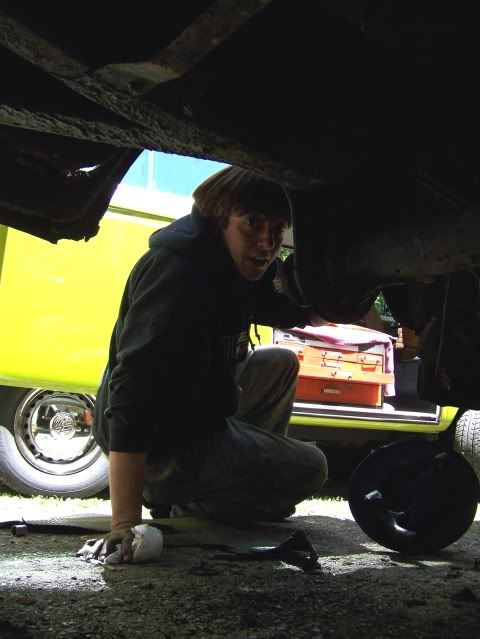 By the end of the day, with my beloved sunlight failing and the icy blasts of wind pulling my body temperature down to below my automatic hibernation threshhold, we had to perform triage selection on the remaining operations. This guy and his bus, they have got to get to the point of being able to take off down the road to anywhere anytime. There is some inexplicable good energy coursing through this bus. This is the bus that took away all of my plan A plan B plan C No Brakes! contingency steps, this is the bus that has not required a dual carb adjustment in the past half decade, this is the bus that has that crazy brake booster that has decided to work after being pried apart and vise gripped back together, may it all come to fruition, I think it will: