I am actually far east, but I have been busy at "work".
Los Alamos is captivating as it sits perched atop an outcropping of old volcano. It is also a dangerous springtime undertaking for a sun hound. I saw the snowy peaks from Albuquerque and just knew I would be ascending close to the snow line of that infernal old volcanic caldera, but it was just so gorgeous. Just down the road from here, I ran into one of my customers from last year driving a Subaru: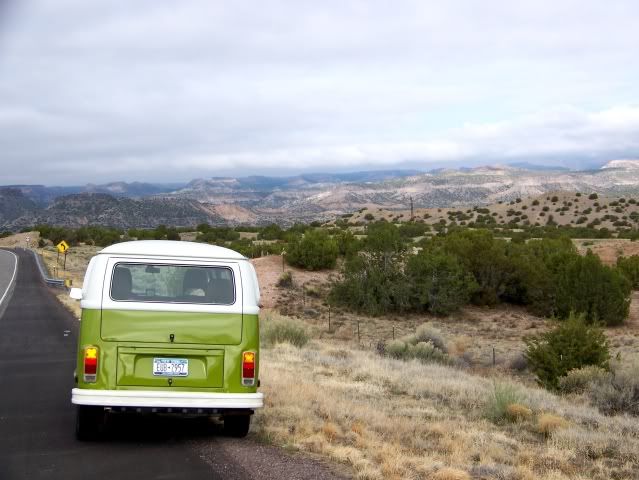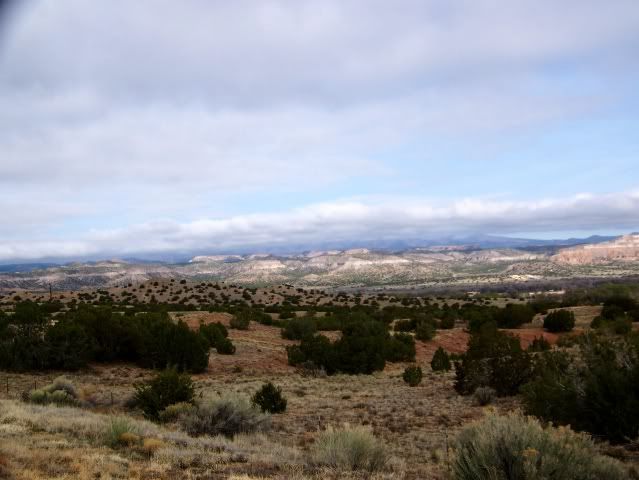 This was the approach to Los Alamos from across the valley that I photographed last year:
Once up the hill, I had work to do at jtauxe's house where he has this amazing ability to attract VW buses:
SEE? Between the time I took this picture and came down off the neighbor's balcony, look! another VW bus materialized: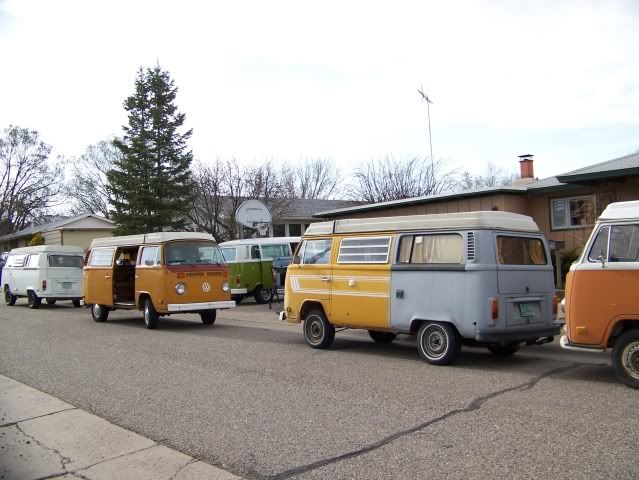 It was the Subaru-driving pmaggiore & kids (a wonderfully bright and spirited bunch) showing up in the correct chariot for the day, that's jtauxe on the left giving a spooky John Muir-in-his-coveralls profile: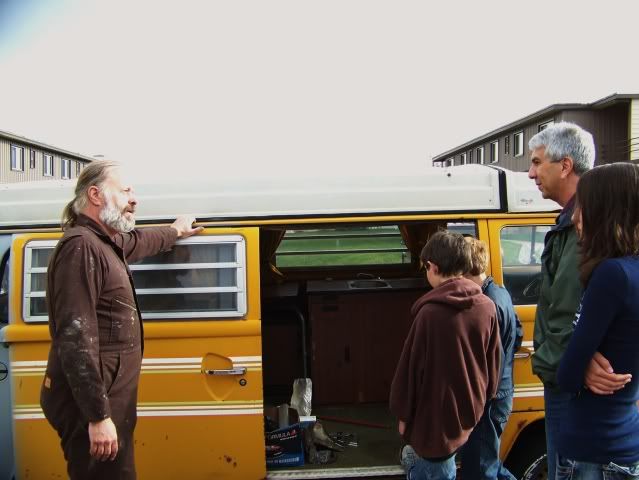 My first job of the 2010 season was an engine drop/clutch replacement with BustaBrown, and the weather gods were laughing as they threw thunderbolts and sheets of sideways rain in low 50's temperatures. The VW gods then deemed it necessary to hit us with a weird one, a clutch arm that had broken and had slipped at the cross shaft. Jtauxe was incredibly generous with his time and effort to go back to his house in the rain, and crawl under his bus in the rain and remove the clutch arm on his '71 (in the rain) and return to our operating room (did I mention it was raining?) to give us an arm that, alas, we could not use because it was a bit too small. But his spirit, it puts me to shame.
Spent the night at pmaggiore's house and managed to tune all of six keys on his piano, but the conversation was too compelling. His daughter played a little piece that left me stunned. She was, she was, she was able to play a melody with her right hand while doing chords with her left! Next morning fired up at 6:00AM or so, and even with their Monday morning rush, I was invited to be sure to stop at the overlook on my way out of town: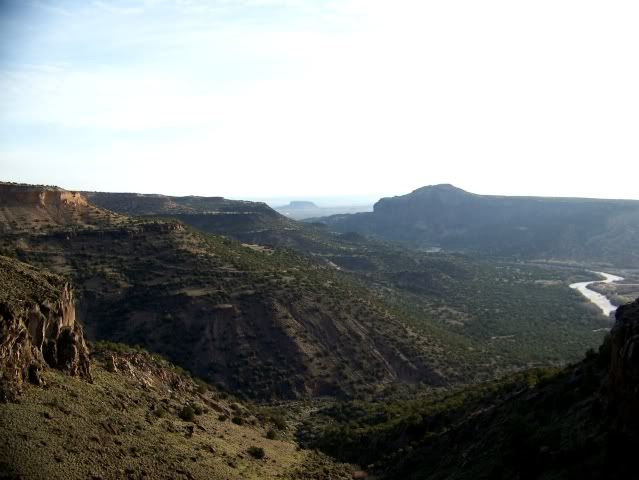 I am looking forward to a revisit in August. Good people up there . . .
Colin