But first, I had to be punished for those beautiful sunny warm days prior to Nevada as I came up from Tucson, Casa Grande, and Phoenix.
I had left the Hoover Dam at 2:30PM or so...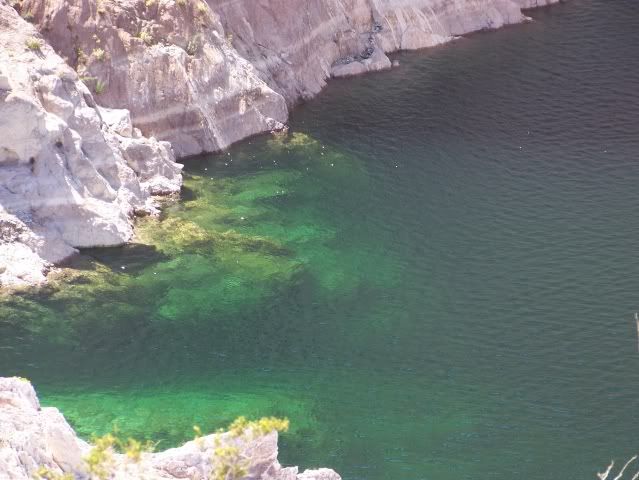 ... and back-tracked up to the Colorado River below the dam...
... then took US 93 down to Kingman AZ with a happily cruising BobD bus: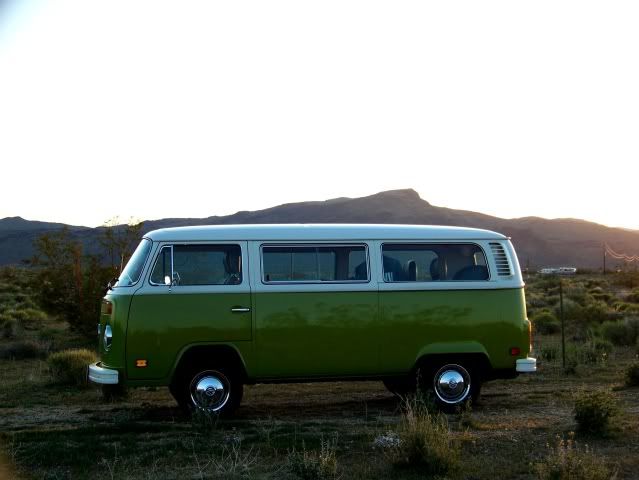 ... and drove naively into the sunset planning a starlit camp-out where I could commune with the Universe: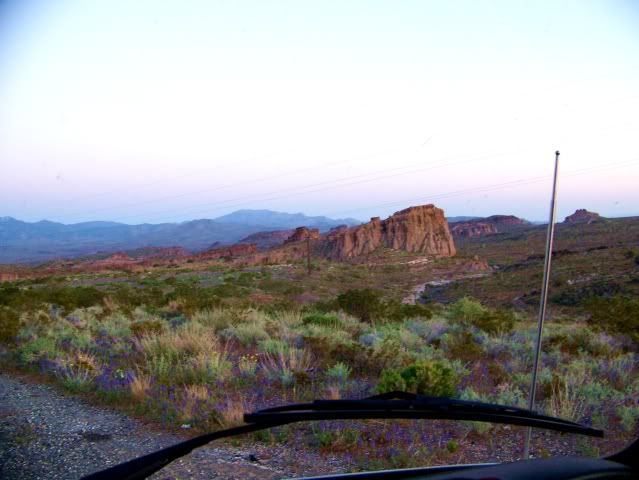 It certainly was starlit. But I had picked exactly the coldest spot in the continental United States to set up. I thought I was still at a reasonable elevation when I wended my way down that dirt ranch road west of Flagstaff. Noooo. It was 6,000 feet. It was 22* at 5:00AM when I said to myself after a restless night of losing cover over my feet and waking to Frozen Bald Headedness, no, we're done here. There was ice all over the inside and outside of the windshield. So I drove into the dawn for relief(the heater works):
Finally thawed out at 3,500 feet or so outside of Gallup NM: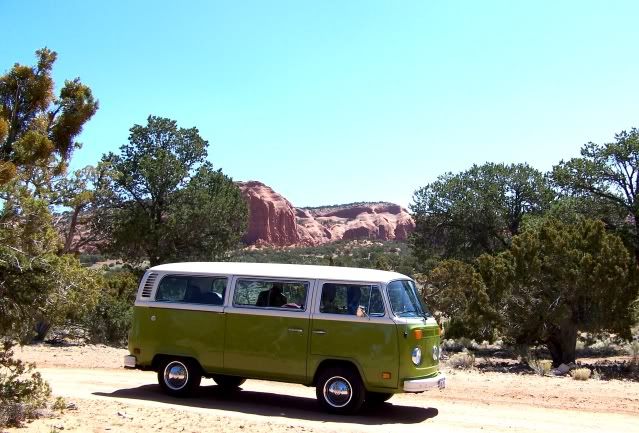 Can't describe how this view just tears at me: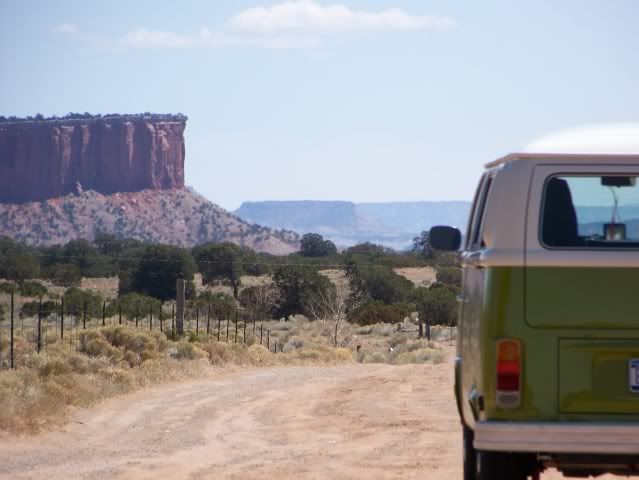 Later, I got embarrassed. Had pulled off at the railroad tracks way away from the highway. Stripped down to my Calvins to really let that sun banish last night's frozen frozen frosty fitful frozen sleep effort. Was detailing the sliding door track "hey! I can HEAR a train coming in plenty of time to whip on my shorts, right?" Riiiiiiight. I am touching up rust under the seal along the bottom of the sliding door opening when upon me before I could even react was this stupid NMDOT Chevy Silverado gliding silently down the rails.
I waved. What'reyagonnado?
Colin