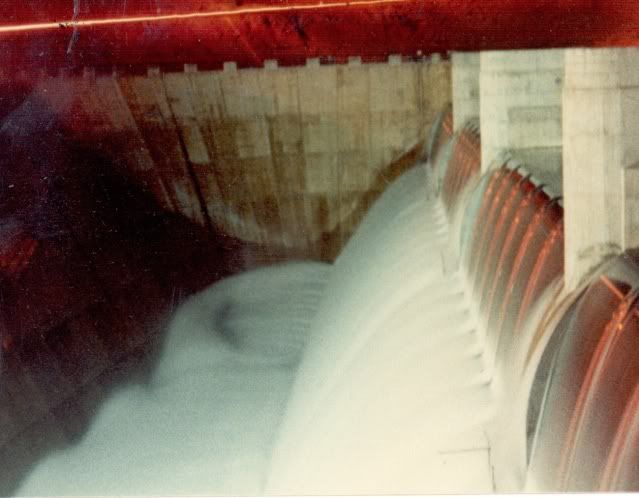 The above photograph I shot in 1982 with my Kodak Instamatic, the last time that the spillways spilled at the Hoover Dam. The below photograph was taken yesterday:
This is the bridge I was standing on that passes over the spillways just before they disappear into incredible tunnels that bring the excess water around the turbines and into the Colorado below: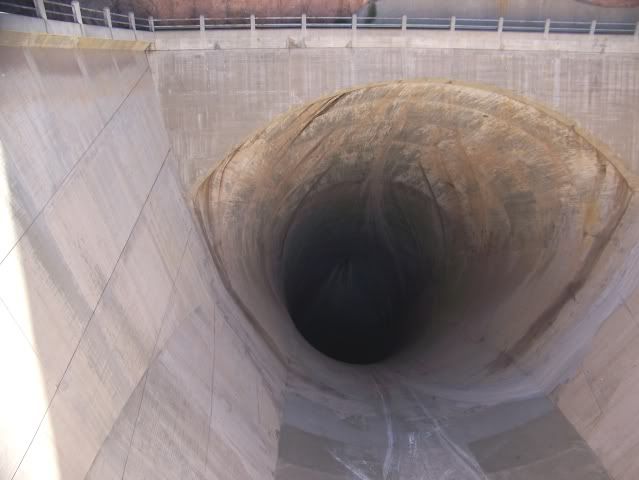 I have bandwidth pigs to post later, but I am outta time just yet.
Wait here.