Yes the itinerary has officially begun. I backed into it willy-nilly in a stubborn sunshine-seeking search, and very nervously with crash flashbacks, but the terrors have been dying down with this good severe road life, camping in the desert cold, dealing with blasting winds AGAIN, and best of all, people are connecting with me again. I guess sometimes my aura fairly glows with a radioactive Stay Away From Me, and I have to ride it out. But right now the walls seem to have dropped. I had a Mexican Real Estate Guy who I spent the afternoon with going over his report last week (ran into him again unexpectedly three towns over the next day), and yesterday I ran into a retired PanAm pilot who hung out with me hidden behind the ArcoAMPM mini-mart to get out of that blasted windstorm. 71 years old, he was sharing bemused observations about the fall of the American Empire "At least I'll be gone soon." "Thanks, pal."
Visited our very own Velokid1 in AZ near my favorite camping spot in the country. He is in a new house with his VW prominently displayed in the driveway. Now please, if you tell me "it's not running" well then you can expect that we're going to try to get it running. And so we did: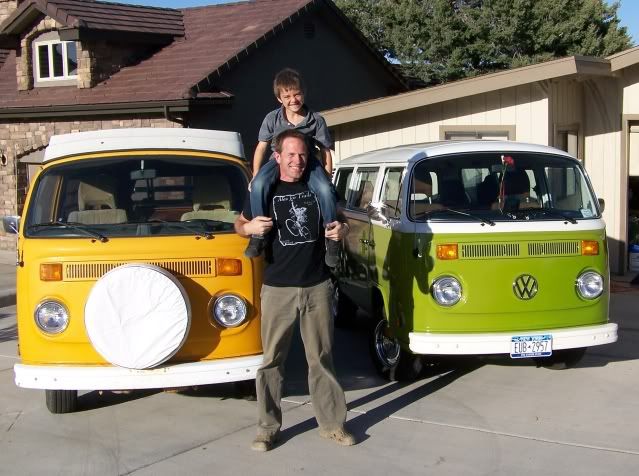 Ever just have to . . . wax the floor pans? Me too. This was in the service of lubricating the accelerator pedal pivot and adjusting the stop plate under the shifter. :
But behind the ArcoAMPM mini-mart, I had to see why the fresh air wasn't shutting off all the way. The damper doors were closed, so whattup? It was the factory closed-cell foam (that looks like a very skinny piece of engine compartment seal material) all deteriorated. So, I removed the doors and waxed the intake . . . :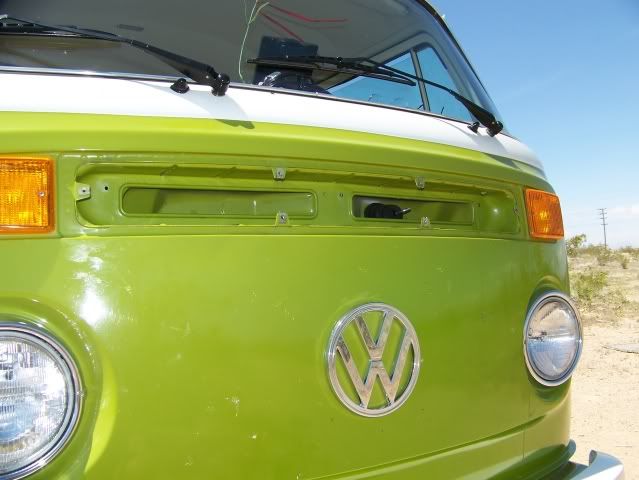 . . . . and removed the old foam and 3M glued new open cell air-conditioner surround foam from Ace Hardware in its place. Had to do some longitudinal cutting and edge trimming, but no big deal:
Then I treated the plastic screen with vinyl/plastic conditioner and waxed the
inside
(photographed here) of the fresh air grill, my God, what a pleasure it is to have a new car to catch in time and try to bestow the kiss of perpetuity upon it:
This is the accelerator cable sheath between the chassis and the front engine tin, accessed when I disassembled and lubricated the accelerator/clutch group (including that beautiful pivot with dust seals for the clutch pedal). Note how VW put its logo all along the cable sheath:

Well, it is an honor to have an original car to enjoy bringing up to IAC Road Warrior standards underneath and inside, I just hope that I can keep the road rash to a minimum as we tour the country. And I also hope to grow up some more out here on the road. This road life is a gift that I need to allow to infiltrate my nervous mind. After all, nothing lasts forever, and it is best to leave the old era well sated so you can embrace whatever the new era is going to bring.
Colin