Atlanta to Austin, driving the BobD has been unsettling and terrifying in the wind and traffic. Had a BMW 330 pass me on the right on I-10, doing somewhere around 90-100 mph and his dart to my right as seen in the mirror looked exactly like an imminent crash. Well, he made it past, but threw a nice big chunk of crap in the shoulder which whanged the BobD good.
Do you understand why I hate people?
So I saw the sign to Winnie Texas and needed a break from this gusty headwind and thought to thank the guy who towed me to the above laundromat off the interstate on August 12th 2003. Alas, his house was blown clean off the foundations and nobody was around. Many of the trees were gone. This is the front of the laundromat where I repaired the gallery plug on the Road Warrior in 95* sideways rain. Today was 42* and windy.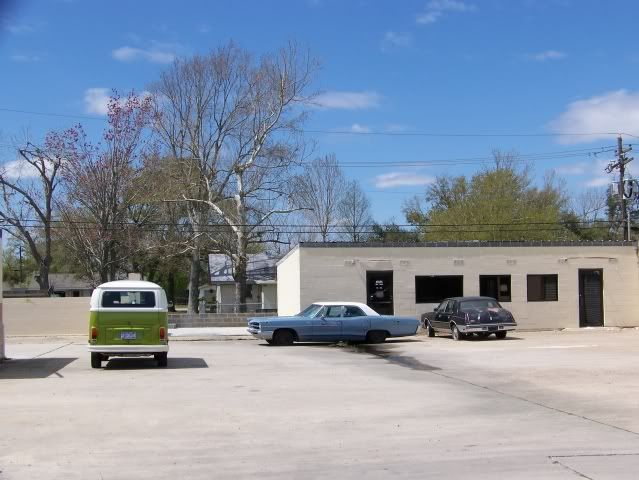 Winnie took a hit. This is a reconstruction of the building next to the laundromat:
BobD in front of the NAPA, which was looking spiffier than it did in 2003, where I tried in vain to find a tap and brass plug for the Road Warrior. Who would have guessed on August 13, 2003 that I would get another 160,000 miles on that very mortally wounded engine? And damn, who would have guessed that the Road Warrior would be killed six years minus three days later?
Someone might have been at this garage in Winnie just using the can: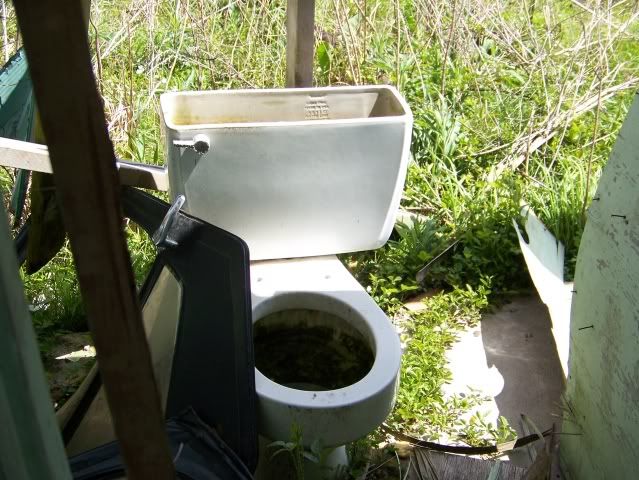 . . . when the wall blew in: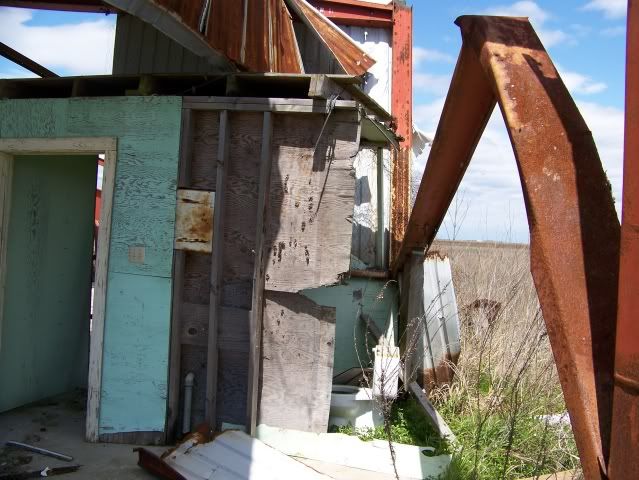 . . . and the ceiling caved in:
It was windy enough today that I could see the entire structure pivoting in a sideways arc and flapping huge sheets of corregated roofing, so I took a last shot and hightailed it back onto I-10.
I am driving a virtually new VW bus. Please make a note of that, Colin.
Colin