My distemper from the Barstow basura has abated a bit.
Driving down a hot two lane road from Barstow to Victorville,
I stopped at a gas station to enjoy the shade,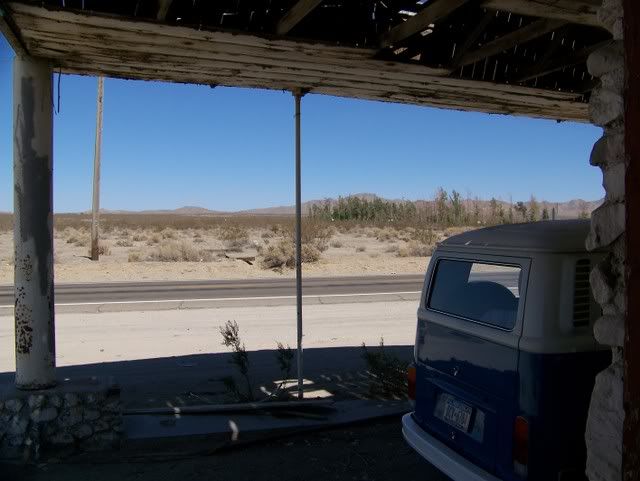 and enjoy the overall art of the noonday moment,
and to explore the caved in ceilings and graffiti.
Look! a message from the people. . .
With reluctance, I head for L.A.
Colin