New sun visor clips, from JBugs. Same bags as sold elsewhere.
The space between clip 'grab points' is too small. Open them up with a Dremel-brand rotary tool?
New on left, original in center, and modified on right: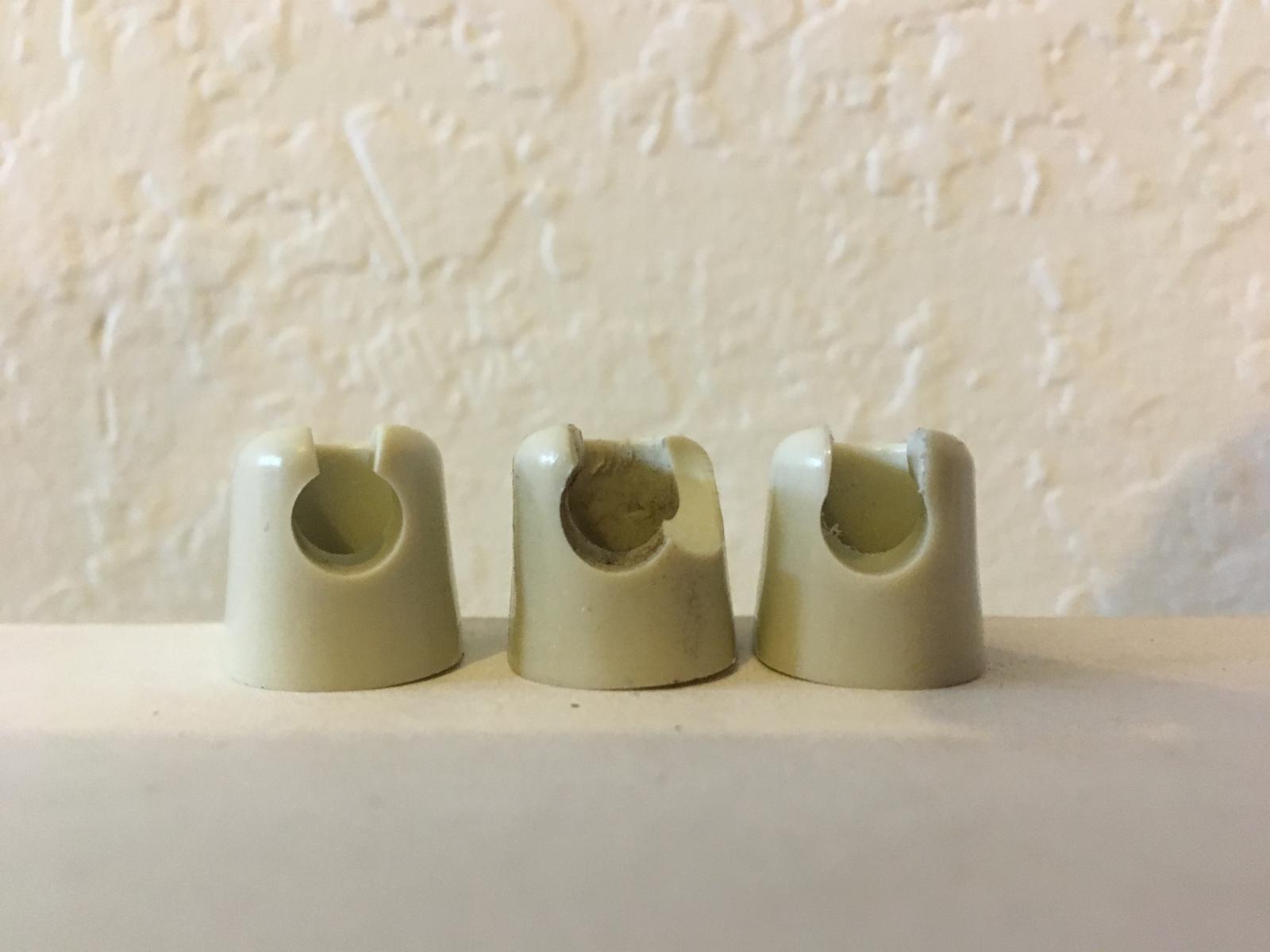 So I cut a little far, but I'm still convinced China is a country without micrometers.
Robbie