Warm January weather gave me the itch to tinker on the camper; I've wanted to do this mod for awhile. I didn't add a fan (yet) since I wasn't ambitious enough to pull the fridge to tap into a power source, but I'm curious how much of an improvement I'll get without one. I might experiment with rolling a towel and laying it across the interior vents behind the fridge to force some heat out the new exit... in due time once spring arrives and I pull the camper out of hibernation.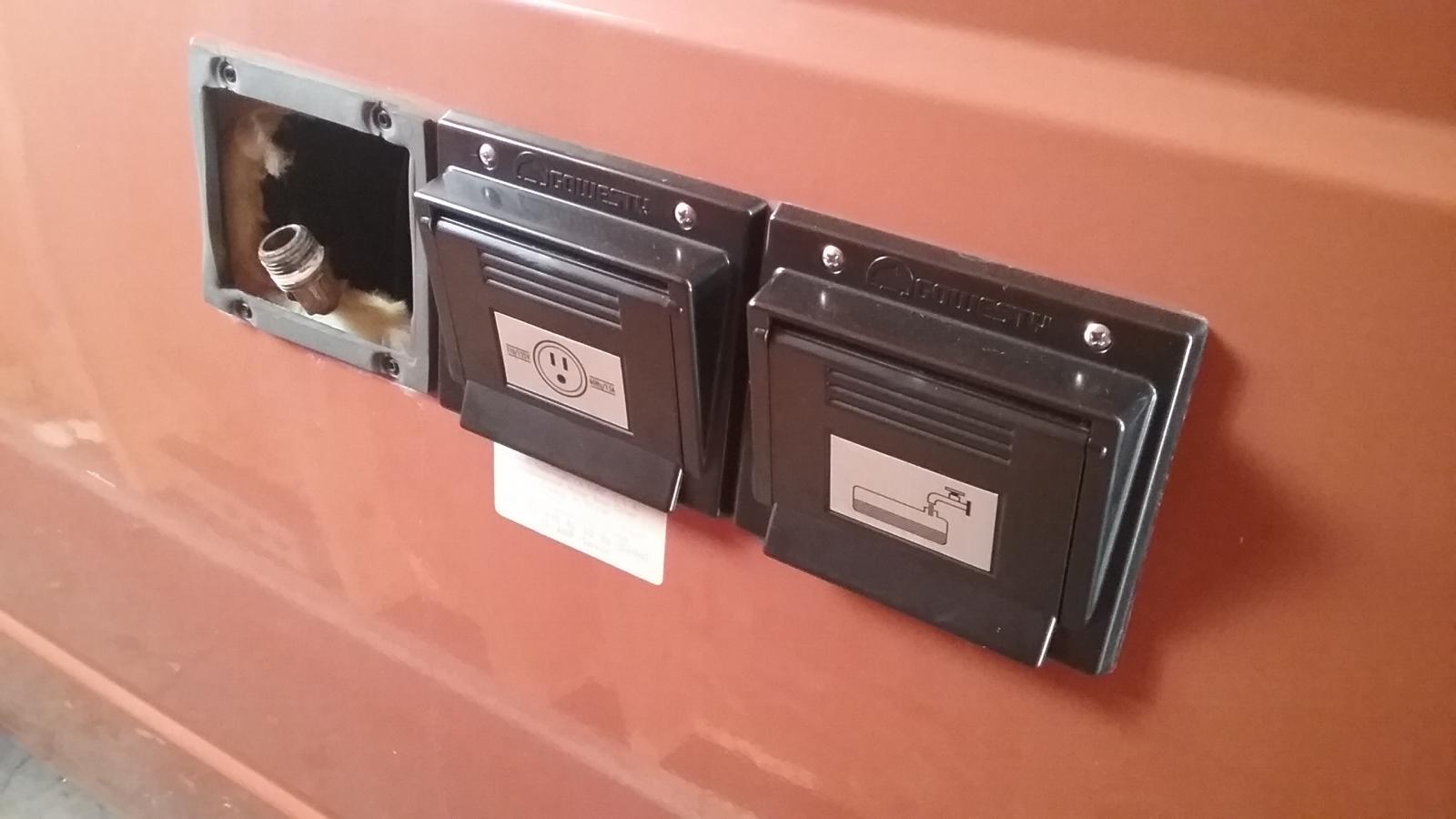 I replaced the elbow (visible in the opening above) with a flared plug from the hardware store (not pictured). Don't want any water escaping behind the kitchen when the pump is on!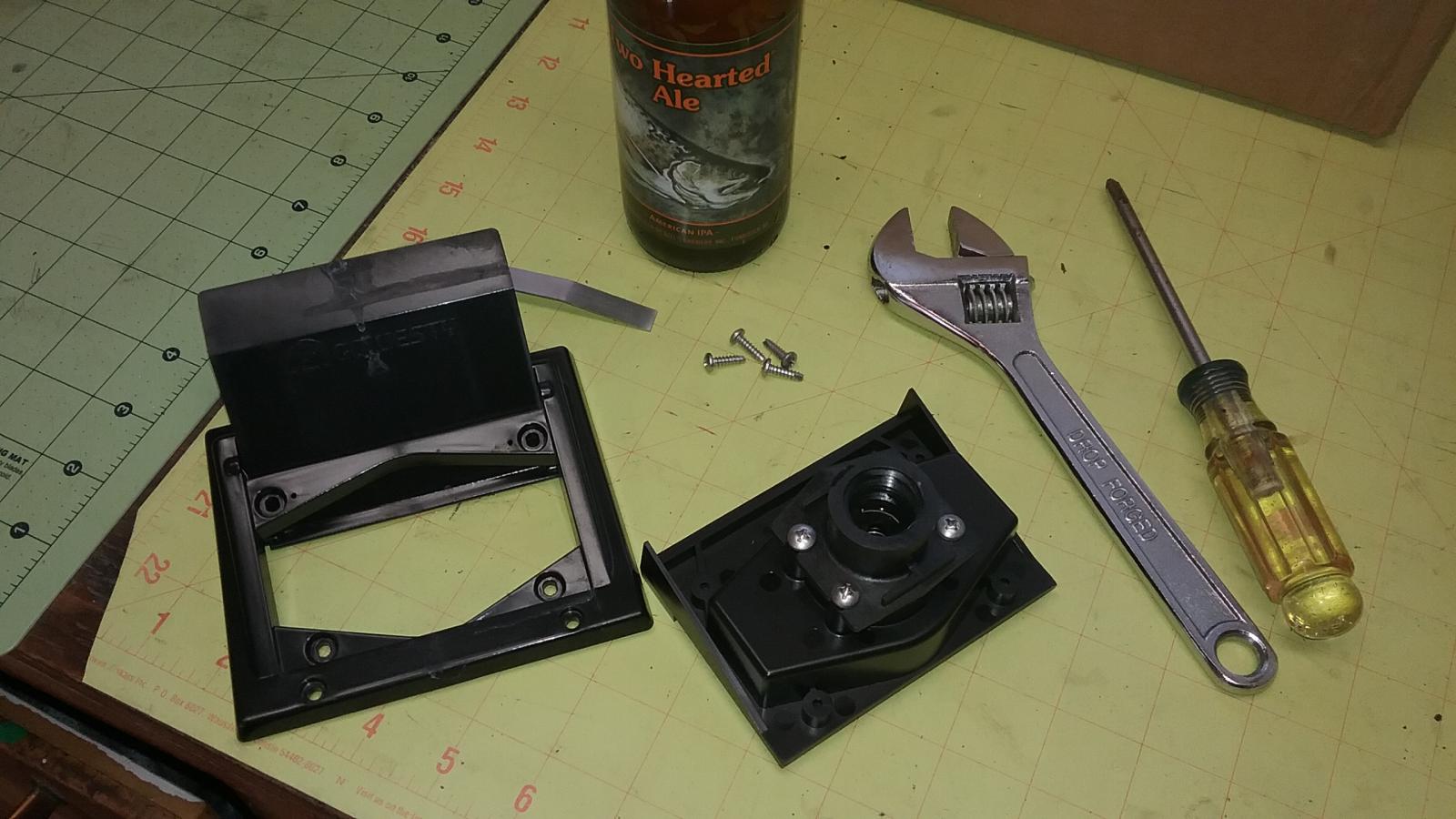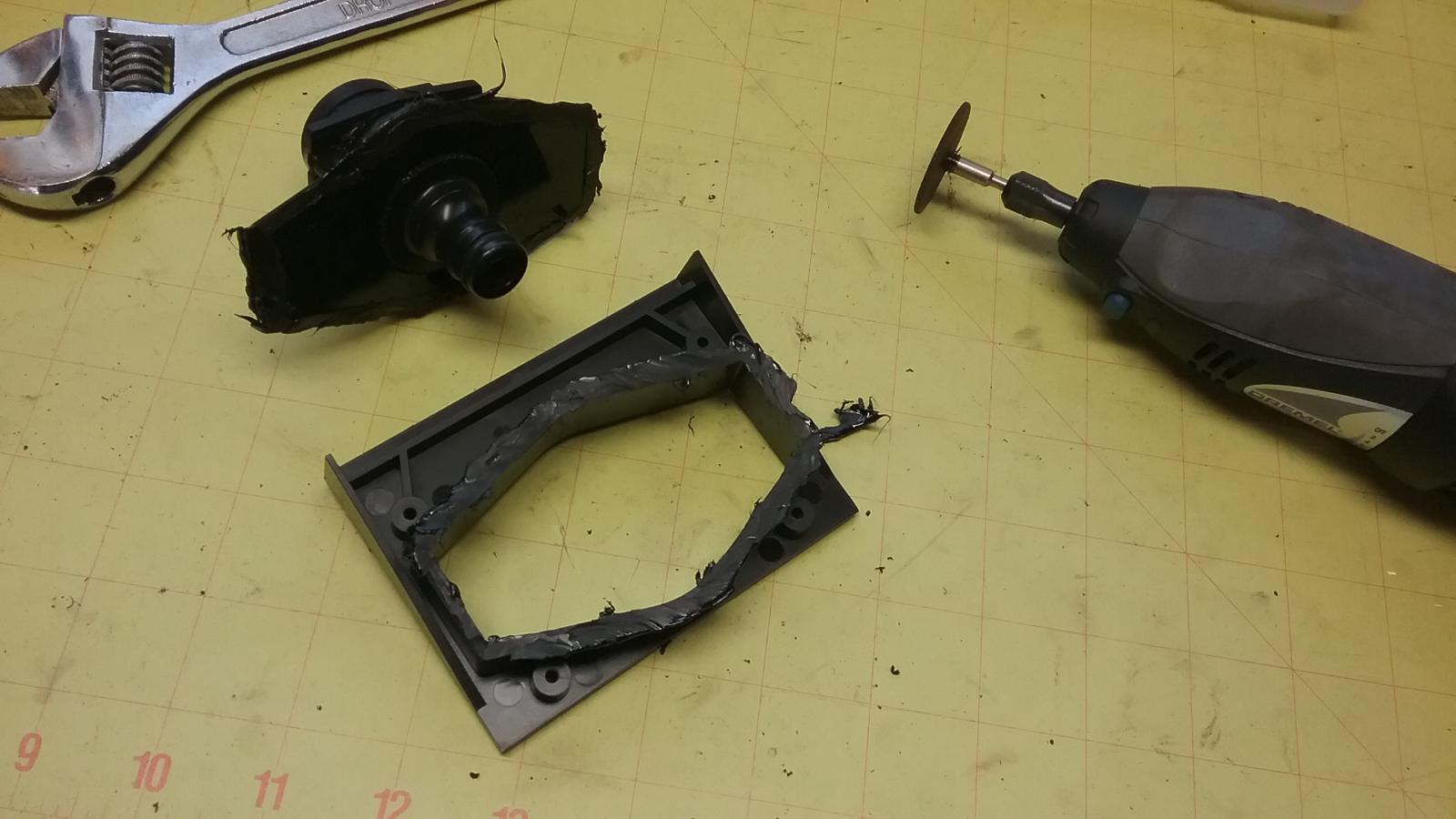 No turning back now! Cringed a little modifying "new" parts but we'll never use the city hookup.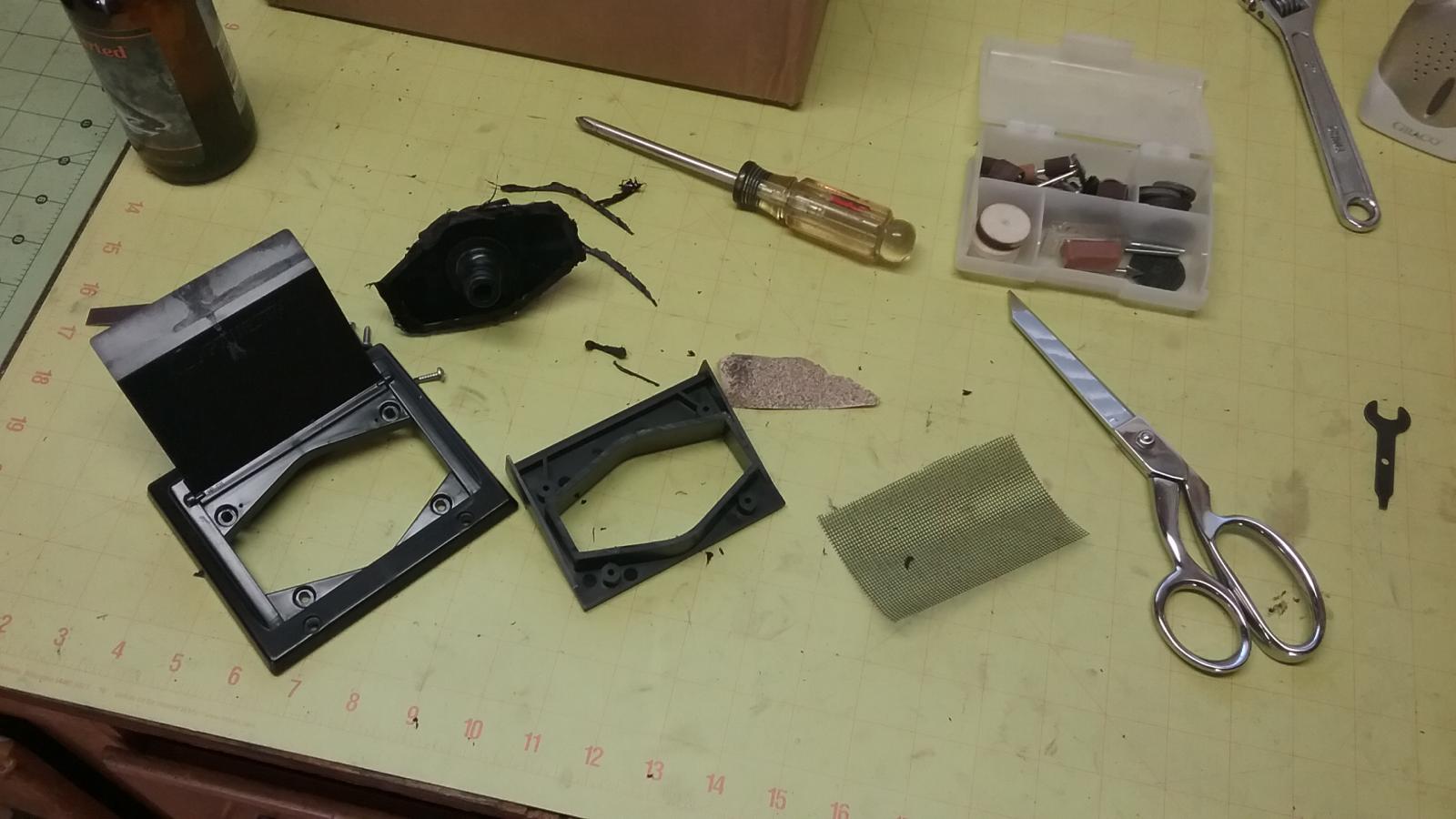 Cleaned up nicely with a utility blade and some sand paper.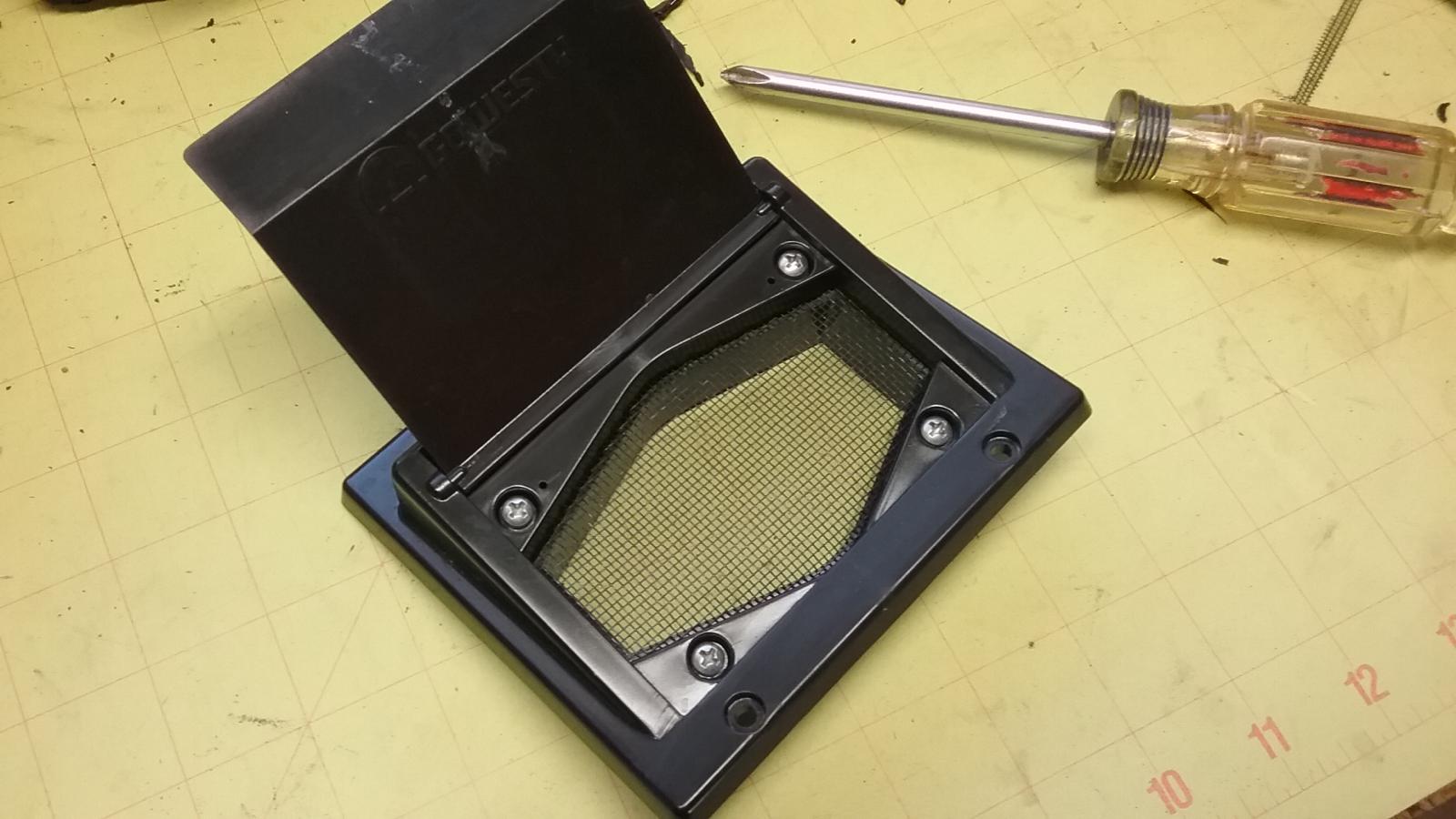 While doing surgery I noticed that the housing had a couple cracks in it at the bosses for the self tapping screws. I just put these new hookups in a little over a year ago, didn't look that closely at them to see if they were cracked when brand new. Just an observation. Everything was still snug but surprised me for the age of the parts.