Alrightey then. Going to start tackling Bertha's floor, hopefully able to finish before we head over to Maupin this year. And yep, have questions.
Here is the floor currently.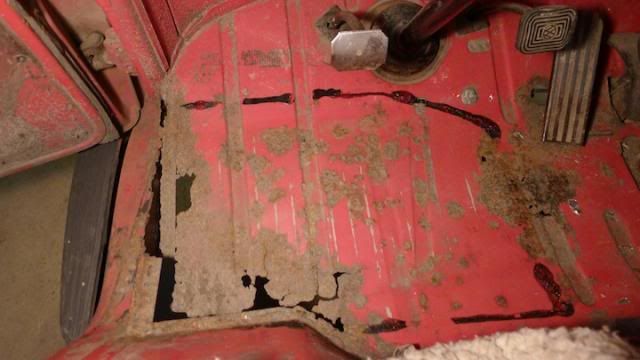 We have replacement floor panels. So first question, should I keep as much original metal as possible? Just brush away the rust and clean and prep, taking off the paint, too, I presume? Or should I cut out everything and leave a lip to weld the replacement panel to?
neal