Gretchen Ghia sags in the middle a smidge. Enough to slightly misalign the doors to their strike plates. Mike at House of Ghia in Salem mentioned some spacers that flatten over the years and can be replaced. They're between the body and the pan near the rear wheels somewhere.
Has anyone tackled this? How do I find where these spacers are?
Here are the spacers I picked up at Always.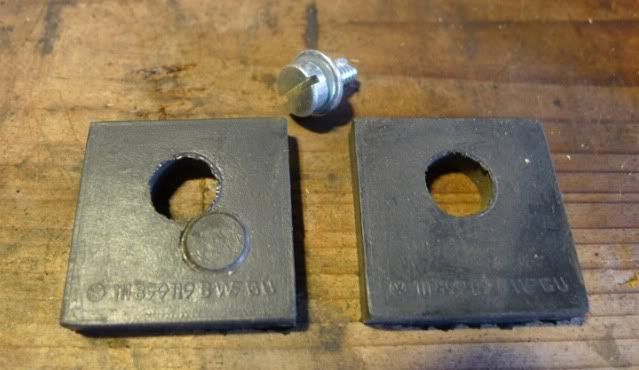 thanks,
neal