They're out!
First, let me show you my original VW center pin.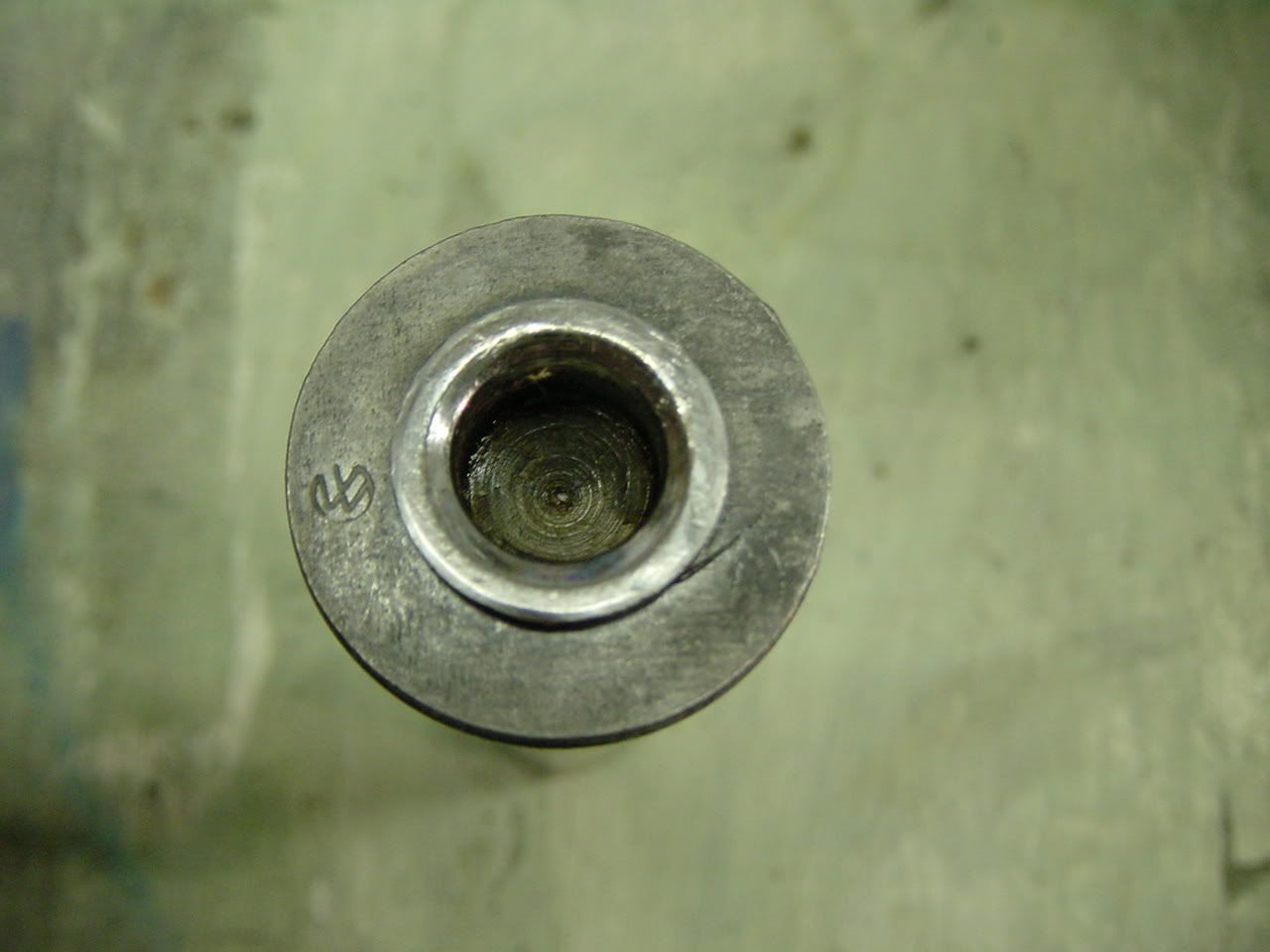 It showed some wear.
It has now been ground down to be the bushing driver Colin tells you how to make.
Finally today, I was able to get the upper bushing to break free and succumb to the hammer. What was the trick? Well, while I was using the hacksaw blade to cut a groove in the bushings as bus71 suggested, before I even made half a dozen strokes, a thought popped into my feeble brain. "What if I try banging on the
side
of the upper bushing to get it to break free". I did just this with a little chisel against the 1mm of bushing sticking out of the top of the tube. That did the trick! A couple of good whacks with the chisel and a few more good whacks with the driver pin from below and here you have 'em!
The upper one is on the left with the chisel mark at the top. The lower one is on the right with the bottom flattened out from the incessant beating with the hammer and driver. Both proudly displaying their original VW part numbers. After they were out I looked up the tube a saw a little rust. Perhaps it was this rust that had frozen the upper bushing in place. The side-to-side movement, instead of the up-and-down movement must have been just enough to break the rust free. For what it's worth, neither bushing had the oil hole facing forward. One was facing the side and the other even more rearward. You can kinda see in this pic.
The only mystery now is why the locking plate was missing from the bolt that holds the whole thing together. A mystery I'll never know the answer to, so I'll just fuggetaboutit.
Tomorrow is my lovely wife's birthday so I'll spend my morning shop time wrapping her present (it's a cake stand, shhh, don't tell her! Seriously, she asked for it, what am I gonna do?) so I'll begin the installation of the new bushings and pin on Saturday.
More to come.