Shall I sand my spindle?
Posted: Thu Sep 18, 2008 10:58 am
So I'm replacing the worn out front wheel bearings on my '78 Riviera. The outer bearing had metal flakes embedded in the grease, the inner bearing looked o.k., but is getting replaced anyway. The spindle is where I need a little advice. There seems to be some extra metal stuck on the spindle where the inner bearing race lives. If I had to describe it further, it's the opposite of pitting as there are "bumps" of metal on the surface of the spindle. Here's a pic if it helps at all.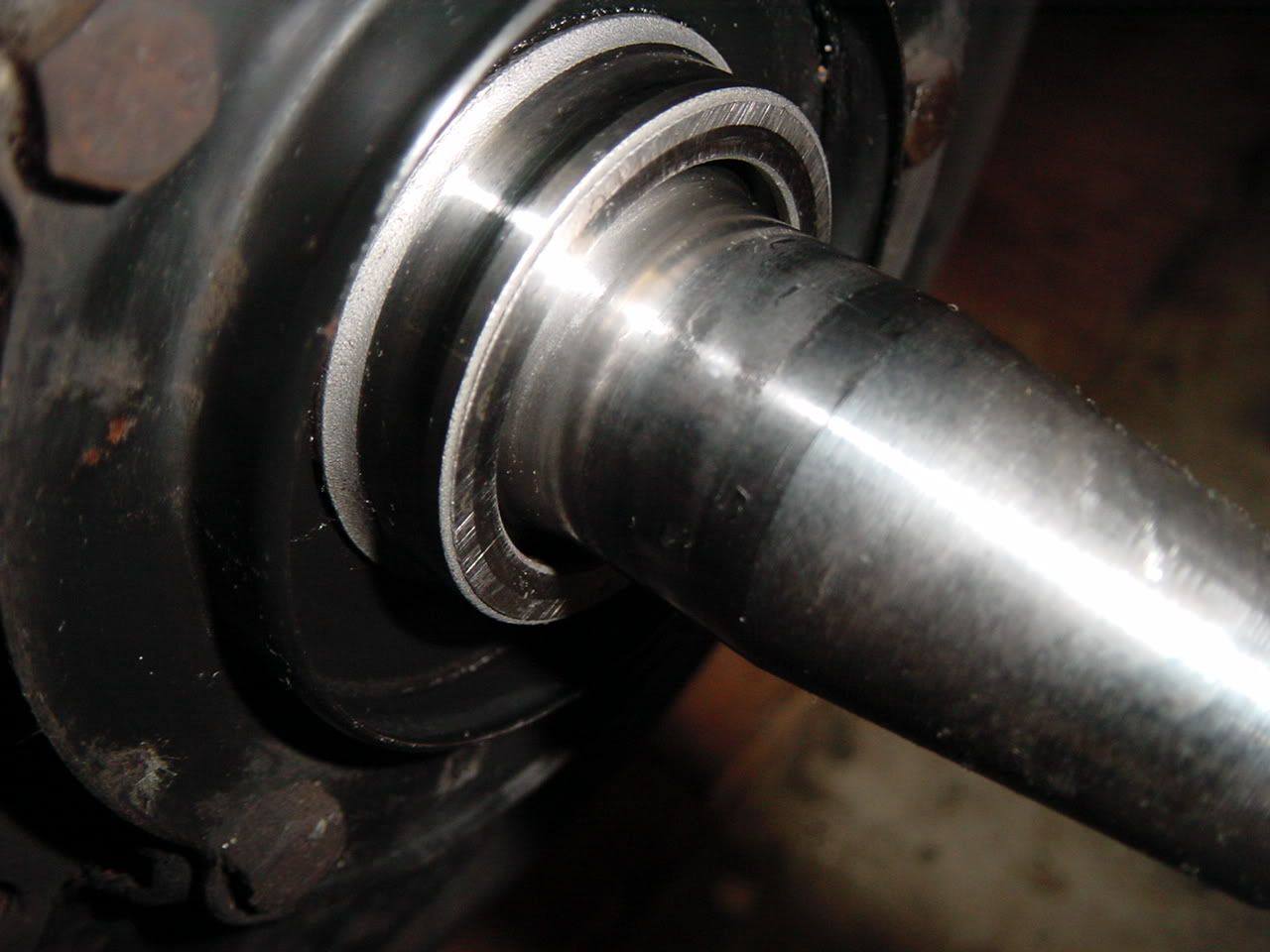 There is some slight discoloration, but it's brown, not blue. My question is should I take some emery cloth and smooth out the bumps of metal to make the spindle nice and smooth again? Of course care would be taken not to remove any more metal than necessary so as not to significantly reduce the circumference of the spindle which would be bad, yes, very bad.
Thoughts?