I'm New!
Location: Amarillo, Texas
Status: Offline
Any suggestions for muffler brand on my 71 411?
Thanks
---
IAC "Help Desk"

Status: Offline
Yes. If at all possible, Leistritz followed by Ernst, followed by that spawn of satan Jopex. You might find a suitable muffler-only from the Pelican Parts crowd, a simple enough modification allows you to use an early style 914 muffler.
Colin
BobD - 78 Bus . . . 112,660 miles
Chloe - 70 bus . . . 206,845 miles
Naranja - 77 Westy . . . 129,490 miles
Pluck - 1973 Squareback . . . . . . 55,570 miles
Alexus - 91 Lexus LS400 . . . 94,225 miles
---
I'm New!
Location: Amarillo, Texas
Status: Offline
Than you for the names, now to find one
Deanah
---
Old School!
Location: Sunny Burbank
Status: Offline
Maybe post a wanted add on the Samba for a NOS muffler/exhaust. You might get lucky!
---
I'm New!
Location: Amarillo, Texas
Status: Offline
I found a source that states the muffler/ exhaust for a type 2 bus will work on the type 4 - anyone know if this is true?
---
IAC Addict!
Location: San Diego, CA
Contact:
Status: Offline
There were around five Type 4 BUS exhausts setups. Colin has an excellent illustration of the differences somewhere that I can't find. In a nutshell the 72-74 bus exhaust is close in size, shape, and mounting, but usually has a different tailpipe exit location. I can't honestly say if it's a drop-in fit or not.
Here is a 411/412 muffler picture I pilfered from this thread:
https://www.thesamba.com/vw/forum/viewt ... p?t=653839
I am a millennial so I skipped the words and looked at the pretty pictures.
Robbie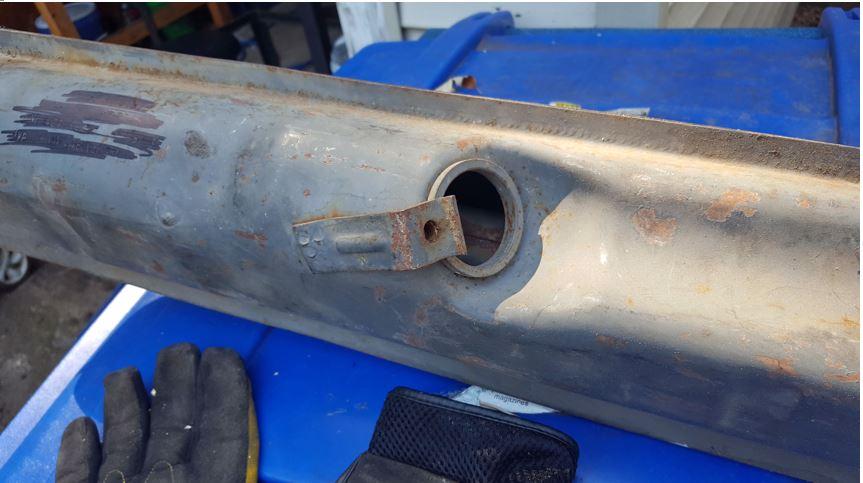 1969 bus, "Buddy."
145k miles with me.
322k miles on Earth.
---